So, you have decided to colour your hair. It is definitely the fastest way to refresh your looks. You can try global coverage to hide the greys or opt for bright highlights in your hair to instantly update your style. In fact, colouring your hair can actually help in accentuating your new hair cut as well.
But does it happen that your freshly coloured hair starts to look brassy and dull after a few washes? Especially when you were promised a head full of glossy hair that would stay shiny and bouncy for days. The problem is not so much with the hair dye, but with the way you care for your hair post a colouring job.
What happens to your strands when you colour your hair?
We have often heard of the damage that permanent or semi-permanent hair colour cause to the strands. The chemicals in the hair colouring product cause a reaction that allows hairs protective protein to lift letting the pigments to penetrate each strand, thus changing your hair colour. The hair colour actually alters the chemical makeup of your hair.
As a result, hair strands become more porous and thinner. The chemical damage can make you hair dry, weak and brittle. If not taken care properly, hair becomes rough and loses its sheen. So, when you decide to colour your hair, you need to be extra careful in taking care of it, so that it can continue to be healthy, silky, shiny and soft.
10 ways you can look after your coloured hair
Taking care of your coloured hair begins even before you colour it. Following a strict hair care regime helps keep not only your hair soft and healthy but your colour fresh and bright. Try out these steps when you decide to colour your hair:
1. Wash with a clarifying shampoo a day prior to dyeing: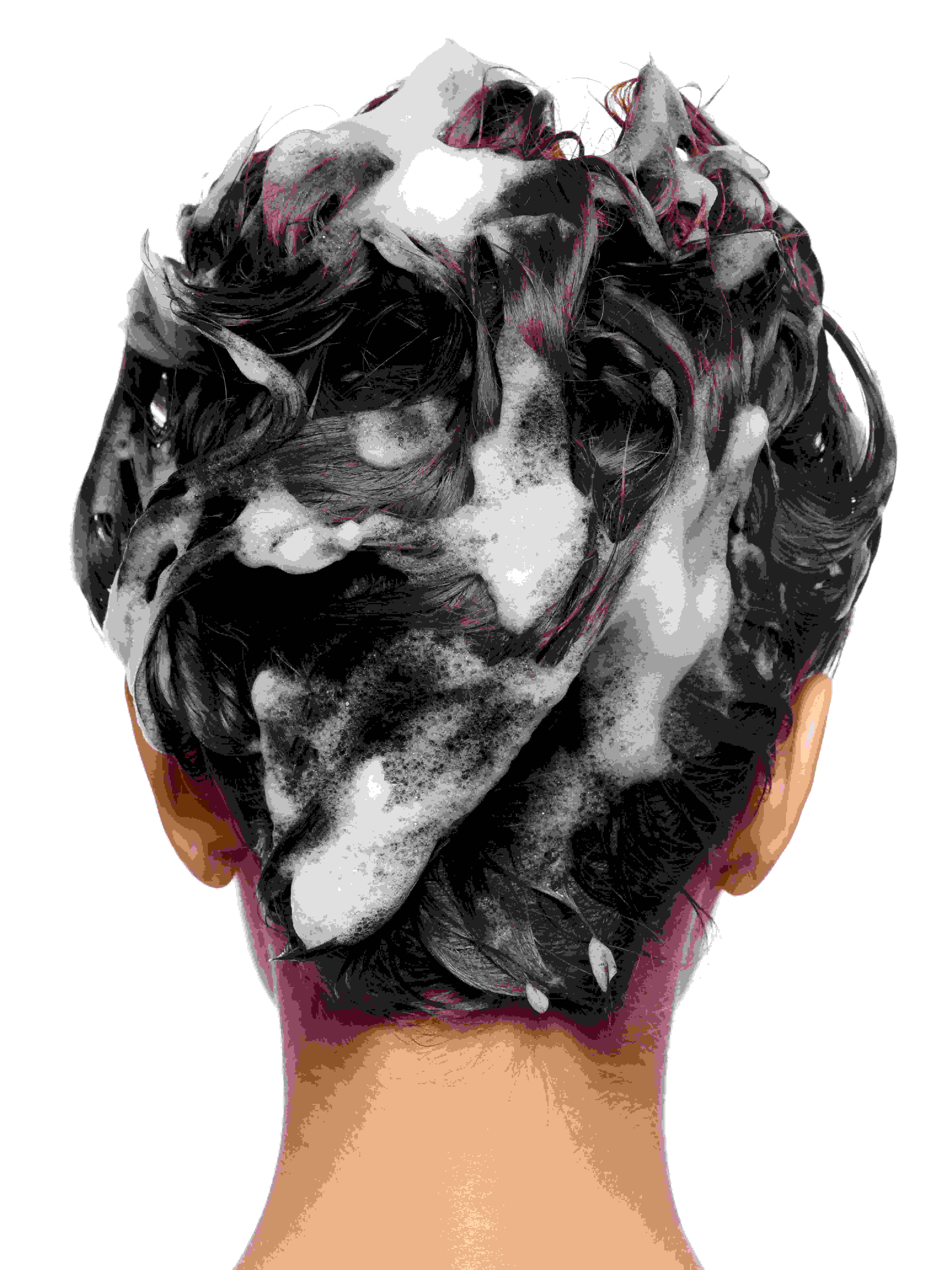 It is a good idea to wash your hair thoroughly to remove product residue and excess grease from your strands. This helps the hair dye pigment to penetrate deeper and last longer. The colour molecules attach better to the strands and give you a rich, lush effect. Clarifying shampoos are your best bet – they are meant to remove product and sebum buildup on the scalp. You can also go for a cleansing hair spa a day or two before a colouring job to strengthen the strands and aid better colour results.
2. Choose fade-resistant shades such as chocolate or honey:
Reds wash away faster because they contain smaller color molecules, which escape from hair more easily. Chocolates and caramel shades look very good on Indian skin tone and work well in hiding grays. These are also very flattering for the above 40 age group. If you are not keen on overall change getting highlights is a good idea. Strategically placed highlights can hide your grays and is gentler on hair and easier to maintain. There's a less obvious line, so roots aren't as noticeable.

3. Pick the right hair colour formula:
As you get older strands also get more prone to damage so when getting hair colouring done it is a good idea to choose a formula that's gentle on the strands. Demi-permanent colour like a casting crème stay fresh up to 28 shampoos, while permanent colors don't rinse out but fade over time. For those with dry, brittle hair, ammonia-free colours are a great choice. This type of colour has a very creamy structure which keeps the strands soft and supple post the colouring job

4. Always use a shampoo for color-treated hair:
These contain gentler ingredients and do not strip hair of its natural oils. Look for shampoos meant for coloured hair that do not contain harmful additives like sulfates, parabens or silicones that can make strands weak. Always rinse with tepid water as hot water expands the hair cuticle which leads to faster fading of hair colour.
5. Do not forget the conditioner:
Since strands become swollen and rough after colouring, they tend to lose moisture. So use a gentle conditioner with ingredients like coconut milk, argan oil, rice water to restore moisture to the strands, smoothen the cuticles and make hair silky soft and shiny.
6. Apply a hair oil before washing your hair:
You want your hair colour to remain brighter longer, then applying a hair oil on your scalp and strands ensure that they are both protected and moisturized. Oiling also improves circulation to the roots, making hair stronger.


7. Apply a conditioning mask once a week:
The added hydration strengthens strands, making them less prone to environmental damage that causes fading. Also, creating a smooth surface helps hair reflect light better, making your hair colour look more vibrant.
8. Avoid heat styling products and allow hair to air dry:
You need to gentle to your colour-treated hair. So, avoid using a hair dryer to dry your hair. If you must, use a hair diffuser on cold setting to dry your hair. Every once in a while, air dry your hair so that they get relief from hair-damaging heat. When using styling tools, protect your coloured hair with a heat-protection spray.

9. Use a glossing serum:
To keep the shine on: A serum on coloured hair adds shine and protects the strands as well. You can also try a leave-in conditioner or apply a colour protect hair cream on your strands after washing your hair to keep your hair colour fresh.
10. Go for hair spa:
Twice a month, give your coloured hair some extra dose of tender, loving care by going for a professional hair spa treatment. Opt for a hair spa that is suited for managing colour-treated, damaged or brittle hair. It helps to restore moisture to scalp and protect the strands from breakage.
Keep coloured hair healthy with right products
Now that you know the way to look after your coloured hair, you need to be careful about choosing the right products. Pick products that are without any harmful chemicals, and contain naturally moisturizing and protecting actives like cold-pressed oils, conditioning agents like coconut milk, argan oil, red onion seed extract etc. Choose correctly and feel your hair be soft, smooth, silky and shiny.