ou know of apple cider vinegar and onion hair shampoo if you're a hair fan. But the current market has many haircare products that make selecting the most appropriate product for your locks challenging. Ideally, you need a product that will transform your hair into luscious, head-turning glory. This ACV shampoo vs. onion hair shampoo comparison will help you select the best product for your hair type. But let's explore the basics first.
Many people have challenges choosing between WOW Onion Shampoo and apple cider vinegar. These hair care products have become increasingly popular due to their immense benefits. Also, they do not adversely affect your hair since they do not have harsh chemicals. This blog post compares WOW Onion Shampoo versus Apple Cider Vinegar. But before delving into the comparison, it's vital to understand the basics.
Knowing your hair type and its requirements can help you determine the ideal haircare product. Hair types depend on texture, porosity, and scalp condition. Manufacturers of haircare products add ingredients that cater to the needs of various hair types. Therefore, knowing your hair type will enable you to pick the correct product to cater to its specific needs.
Why Your Hair Needs Shampoo
Some people think shampooing their hair is unnecessary. Therefore, they rinse their hair with water to remove the visible debris and dirt. How often you wash and shampoo your hair is a cosmetic and personal decision. While water removes the visible debris and dirt, it may not eliminate oily deposits and odors. That's where shampoo comes in handy. A quality shampoo enables water to remove debris, dirt, oils, and odors from sweat and smoke.
The primary reason many people shampoo their hair is to remove oil. Your sebaceous glands secret oil or sebum that moisturize your scalp and hair. By hydrating your hair, sebum prevents it from breaking. Also, it makes it look less frizzy and dry. However, excessive oil makes the hair look limp, greasy, and dirty. If you don't shampoo your hair for several days, the oil will build up close to the scalp and make your hair look dirty. Quality shampoo strips off the excess moisture to make your hair look cleaner.
What is ACV Shampoo?
ACV shampoo is a hair care shampoo with apple cider vinegar as the primary ingredient. The manufacturers make apple cider vinegar by fermenting apple juice with minerals, acids, and live cultures. Humans have used apple cider vinegar for centuries due to its health benefits. In beauty and hair care, apple cider vinegar does everything, from cleansing hair to balance the scalp's pH.Apple Cider Vinegar Shampoo has apple cider vinegar as the primary ingredient. However, other botanical extracts enable it to cleanse the scalp, balance pH levels, and make your dull hair shine. Like WOW Onion Shampoo, this haircare product is natural and gentle to the hair.
8 Benefits of ACV Shampoo
Apple cider vinegar shampoo brings ACV's antifungal and antibacterial properties into your hair care routine. Here's how this shampoo can benefit you.
1. Balancing pH and Acidity
Apple cider vinegar is acidic, with a good level of acetic acid. It is more alkaline when your hair looks brittle, frizzy, or dull. Using ACV shampoo to cleanse your hair can lower pH and enhance health. Apple Cider Vinegar is your ideal skincare product for greasy or oily hair. It has a natural acidity that helps the scalp balance its pH. Therefore, using it reduces oil production, making the hair less greasy and fresh.
2. Enhancing Hair Growth
Apple cider vinegar has some acidity that people link to its potential as a hair-thinning solution. However, ACV shampoo is not a cure-all for hair loss. Its minerals and vitamins also nourish the hair, boosting its growth. Additionally, it makes hair healthier and shiny.
3. Reducing Frizziness
The acetic acid in ACV shampoo helps reduce dryness, making your hair less frizzy. Also, it helps restore the shine to your hair. Hair becomes frizzy and brittle due to its high alkaline content. Using ACV shampoo can help you counter the alkalinity with the acidity in this shampoo, restoring a natural balance.
4. Reliving Scalp's Itchiness
Do you have an itchy scalp? ACV shampoo's antimicrobial property makes it an effective solution for the bacteria that cause scalp itchiness. Using ACV shampoo routinely can fight the bacteria responsible for scalp infections and make it itch-free.
5. Boosting Hair Volume
Excess sebum makes the scalp greasy and weighs down your hair. Clearing grime and grease that builds up in your hair also damage it. Using ACV shampoo to rinse your hair removes the weight of the excess oil. And this helps your hair grow and increase in volume.
6. Soothing Your Hair
ACV shampoos have apple cider vinegar as the primary ingredient. However, they have soothing ingredients that help calm your hair after cleansing and rinsing it with apple cider vinegar. Such components may include argan oil and avocado that soothe the scalp and give your hair a glossy shine.
7. Dandruff Control
If you're dealing with an itchy or flaky scalp, Apple Cider Vinegar can help. It has anti-microbial properties that enable it to balance the scalp environment, helping with dandruff control.
8. Restoring the Natural Hair Luster
Does your hair appear dull or lack a natural shine? Apple Cider Vinegar restores hair's natural luster. It removes the buildup of haircare products or residue to reveal more radiant and healthier hair.
Apple Cider Vinegar is a natural product, making it gentle to your hair and scalp. Using it boosts hair growth while balancing the scalp's pH. Also, it leaves hair feeling revitalized and refreshed.
What is Onion Hair Shampoo?
Onion hair shampoo has onion extract as the primary active ingredient. Hair care products manufacturers formulate this shampoo to address hair-related issues, including thinning hair or hair loss, and promoting hair growth.
WOW Onion Shampoo is a haircare formula that rejuvenates and strengthens your strands. Its primary ingredient is onion extracts that restore hair health. This shampoo minimizes hair breakage to combat hair loss and boosts growth.
Benefits of Onion Hair Shampoo
Onion hair shampoo solves numerous haircare issues.This haircare product has numerous benefits, especially for people with hair loss problems. They include the following benefit from incorporating this hair care product into your regimen:
1. Enhancing Hair Growth
WOW Onion Shampoo has nourishing ingredients that stimulate new hair growth while stimulating hair follicles. Therefore, it's your ideal haircare product if you desire thicker and longer hair. It will boost your overall hair volume.Using onion hair shampoo boosts hair growth by nourishing hair follicles. Thus, you may have thicker and longer hair after using onion hair shampoo for some time.
2. Strengthening Your Hair
The onion extract in this shampoo helps strengthen hair strands. That way, it reduces breakage while promoting healthier hair. Consider WOW Onion Shampoo if you have damaged or weak hair. This haircare product can revive dull, lifeless strands due to its rejuvenating boost.
Consider WOW Onion Shampoo if you have damaged or weak hair. This haircare product can revive dull, lifeless strands due to its rejuvenating boost.
3. Cleansing and Refreshing the Scalp
Onion hair shampoo cleanses the scalp by removing dirt, excess oil, and impurities. It leaves the scalp clean and refreshed. And this enhances hair growth and beauty.
4. It's a Natural Formulation
Some hair shampoos in the market have parabens and sulfates that harm the hair. Onion shampoo from reputable manufacturers is natural. Thus, it's organic and gentle on your hair.
5. Stopping Hair Loss
WOW Onion Shampoo is your ideal haircare product for dealing with hair breakage or fall. This product has onion extracts that strengthen the hair. Thus, using it promotes stronger, healthier hair while minimizing breakage.
6. Regulating Oil Production
Do you have an oily scalp? WOW Onion Shampoo can help you regulate oil production. It cleans the scalp to remove impurities, dirt, and excess sebum. That way, it leaves you with a clean, balanced, and refreshed scalp.
If you prefer natural haircare products, WOW Onion Shampoo is ideal. It contains natural ingredients, making it gentle to your hair. Thus, when using this haircare product, you've no reason to worry about harsh chemicals, such as parabens and sulfates.
Which One is Best for Your Hair Type?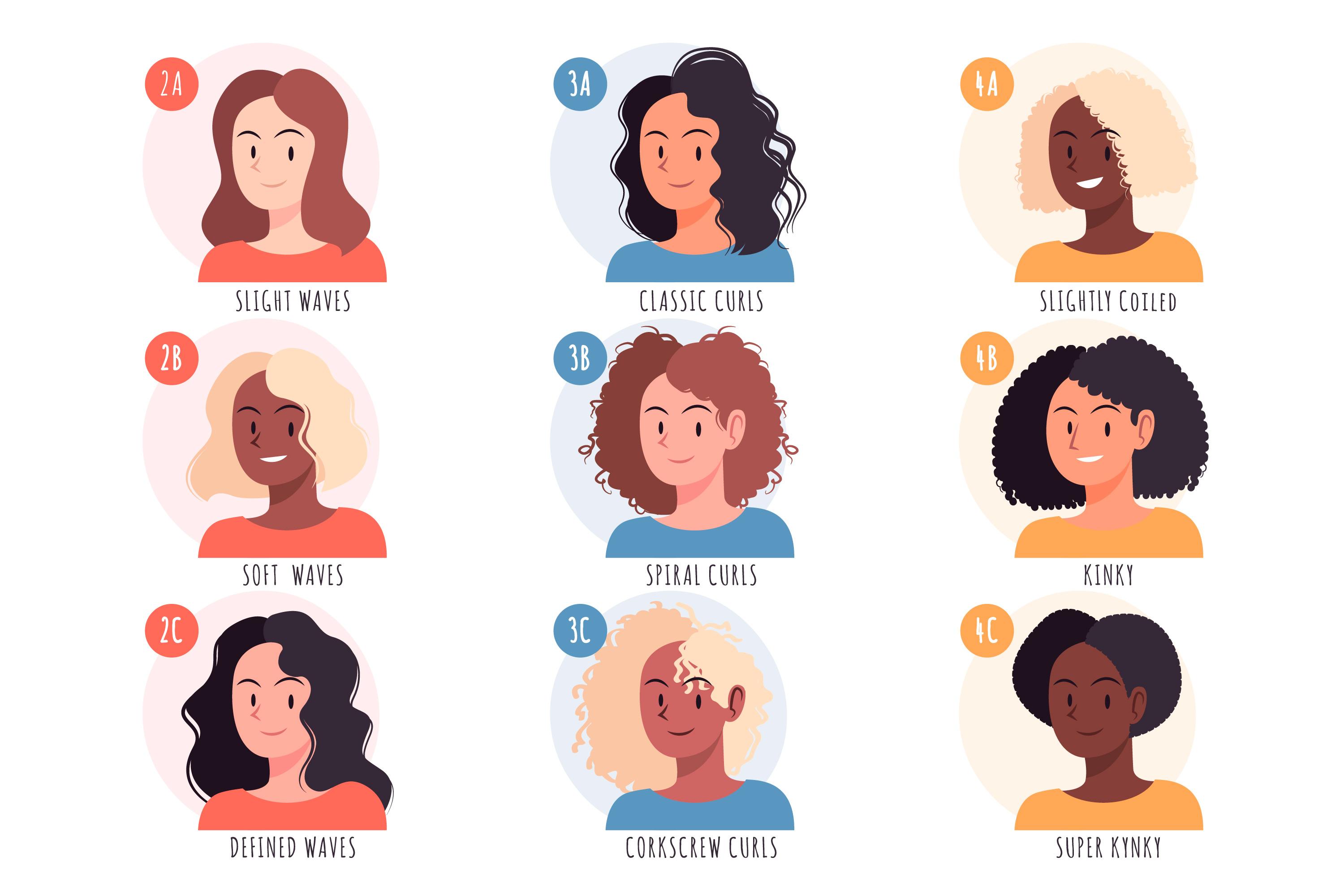 Apple cider vinegar and onion hair shampoos have their strengths, and the best option for your hair type depends on what you want to achieve. For instance, onion hair shampoo is the best choice if you wish to promote faster hair growth or reduce hair fall. Its creamy texture and fragrance will also enhance your experience. On the other hand, apple cider vinegar shampoo is the best option to cleanse your scalp better and restore your hair shine.
Nevertheless, both products can yield excellent results if you use them correctly. Whether you wish to cleanse your scalp, strengthen your hair, or address other hair concerns, try any of these shampoos and follow the manufacturer's instructions. Besides, the reactions of different hair types may differ despite using the same shampoo. Therefore, trying both shampoos is the best way to determine what works best for your hair type. Again, use the shampoo you choose sparingly to see how your hair and scalp will react to it. Avoid the product if it irritates your scalp or causes other adverse effects.
Choosing Between WOW Onion Shampoo vs. Apple Cider Vinegar
WOW Onion Shampoo is ideal for anybody dealing with weak hair, hair loss, and a scalp with nutrient deficiency. On the other hand, Apple Cider Vinegar is suitable for anybody with oily hair, a flaky scalp, or struggling with product buildup.
However, personal preferences also matter when choosing between WOW Onion Shampoo vs. Apple Cider Vinegar. Also, how your scalp and hair respond to the product should influence your choice. Therefore, monitoring your hair's response to the haircare product is vital when deciding what to add to your routine.
Moreover, remember that using a shampoo should form one aspect of your haircare practice. Hair masks, conditioners, regular trims, and eating healthy foods will improve your hair's health. Also, choose your haircare product, WOW Onion Shampoo or Apple Cider Vinegar, with your hair needs and type in mind.
Find the Right Balance
Choosing between WOW Onion Shampoo and Apple Cider Vinegar doesn't mean you must stick to one product. You can use both depending on your hair's needs. For instance, you may find alternating between the products beneficial for your hair and scalp.
Some people use apple cider vinegar once every week to deep-cleanse and balance the pH. At the same time, they use WOW Onion Shampoo to promote hair growth and strengthen their strands. Therefore, understand your hair and scalp's needs to decide when or whether to use any of these haircare products.