This might not be the first time when you are reading about Omega-3 fish oil but here we shall give you all the essential information about this amazing supplement that people are using from the past so many years. The demand for this product is not decreasing but increasing day by day and the reason is that it offers us endless health benefits that we can enjoy in return for a very small price.
What is omega-3 fish oil?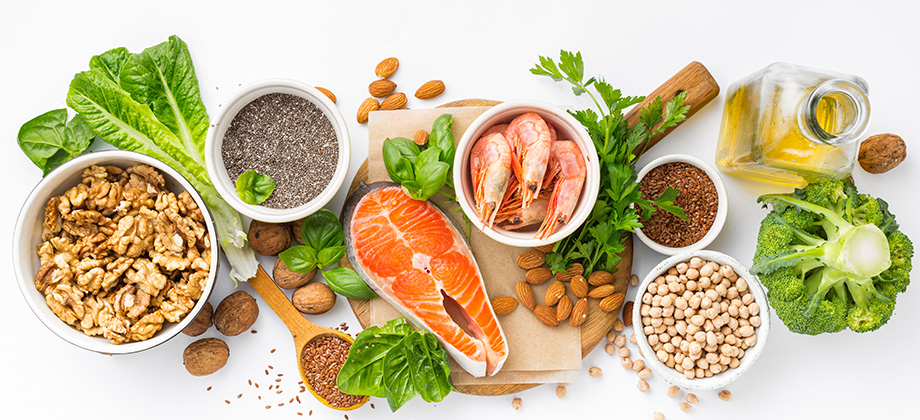 The Omega-3 fish oil is extracted from fatty fish that have a good amount of oil inside their skin layers. You can take the example of Mackerel, Salmon, Trout, Herring, and Tuna. the oil and fats that we get from these kinds of fish contain a high amount of Omega-3 fatty acids and some essential vitamins like Vitamin D and Vitamin A. Medical studies have shown that Omega-3 fatty acids are very helpful in keeping our heart healthy, protect our eyes, brain and promote good fetal development.
Now, if you are thinking, why do we need to take supplements if the Omega-3 fatty acids are already present in our body? Yes, they are present but our body does not produce Omega-3 fatty acids. So, we need to take supplements that are rich in these acids.
Why is omega-3 fish oil important for your health?
These days you will find many people complaining of heart problems. Whether it's a school kid, a teenager going to college, or a corporate person attending the office, everyone is at risk of developing cardiovascular issues for reasons still not clear. In addition, post-Covid complications are also on high and several people are already dead because they suffered sudden cardiac arrest and died even before they could get any medical help. So, we must take good care of our hearts and try to take such supplements that promote good cardiovascular health. Also, if your lipid profile is not under control I.e., you have high cholesterol and triglycerides, you must start taking the omega-3 fish oil capsules and check the results after a few weeks. I am sure that you will be surprised to see the difference.
Moreover, here are some other amazing health benefits of taking omega-3 fish oil capsules. Let's discuss all:
Decreases Fat in the Liver:
The liver is the largest organ in our body after the skin and it is responsible for processing the fat in our body. If your liver is not working properly and is working slowly in processing the fat, it leads to excessive weight gain and the person turns obese very quickly. So, we must take care of our liver so that it works properly and helps us to process the fats properly and keep our body healthy. However, if you already have fatty livers, then the best choice you have is to take the Omega-3 Fish Oil and improve its functioning. This shall also help in reducing the symptoms of NAFLD.
Decreases Inflammation:
If you have inflammation inside your body, it indicates that your body is trying to fight the infection inside, and sometimes the condition is chronic, it can relate to specific heart issues, diabetes mellitus, obesity, and depression. so, if you have any of these, you can try taking the Omega-3 Fish oil capsules that are known for treating inflammation well and helping the body to heal internal injuries.
Improve bone health:
As we grow, our body undergoes several degenerative changes especially our bones losing the essential minerals leading to osteoarthritis or osteoporosis. So, to protect your bones from any damage, you must try the Omega-3 fatty acids that you can easily find in the Fish oil capsules. These help in improving bone mineral density which can keep your bones healthy and not cause any issues. In addition, these supplements also prevent bone diseases by reducing the markers of bone area.
Improve insulin sensitivity:
As per medical researchers, the two major factors that contribute to improving insulin sensitivity in our bodies are Endoplasmic Reticulum and Mitochondrial dysfunction. And, these two are further related to the Omega-3 fatty acids that are present in the Fish oil supplements. So, we can say that we must enjoy all the benefits of omega-3 fish oil that can help us stay healthy, fit, and disease free.
Support eye health:
The surveys have revealed that people who do not take sufficient Omega-3 fatty acids often suffer from eye diseases. Our body needs a specific amount of fatty acids to reduce the risk of damage to our eyes and brain and when a person starts aging, macular degeneration is common, we can prevent it by supplying our body with the required amount of fatty acids. So, we must take the best omega-3 supplements and be sure that we are safe.
How useful does omega-3 fish oil improve hair and skin?
Have you ever wondered why some girls have beautiful and shiny skin and lustrous hair? Well, not everyone is gifted, some take good care of their skin and hair. They take the Omega-3 fish oil supplements that are perfect to give you silky smooth and buttery skin with full volume lustrous hair.
Omega-3 Benefits for Skin
Here are some omega-3 fish oil benefits that girls enjoy:
Protect your skin from the sun:
The supplement protects your skin from Sun damage. The harsh UV rays have harmful effects on our bodies and prolonged exposure to these rays results in sunburn, dryness, tanning, and dehydration. So, people who take Omega-3 supplements stay protected from sun damage and reduce the sensitivity of their skin to sun exposure.
Reduced skin aging problem:
Our skin's health drops as our age increases. we start losing collagen as well as reduce lipid barriers which cause early signs of aging such as wrinkles & fine lines. All this can be taken care of with the benefits of fish oil that it has on the phospholipid bilayer retaining its moisture & soft texture. Thus, leaving no room for any aging signs to show up.
Help for skin brightening:
As the Omega-3 fatty acids help in protecting our skin from sun damage, it reduces tanning and pigmentation. This helps our skin to breathe and hydrate Itself giving a brightening effect.
Prevents skin cancer impacts:
The Omega-3 Fish Oil supplements are known for protecting us from skin cancer. This was concluded with a clinical trial that showed that these supplements worked for protecting us from the harmful effects of sun exposure and some chronic skin issues like cancer.
Omega-3 Benefits for Hair
Fish oil contains healthy fats that are excellent for our scalp and hair. Let's discuss the several benefits of taking Omega-3 Fish oil supplements:
Promotes Hair Growth:
Never forget to mention that these supplements contain healthy fat that is essential to nourish as well as condition flaky & excessively dry scalps from within. This helps us fight extreme hair loss & improve hair growth. The oil also boosts the blood supply to our head, opens up the hair follicles & delivers important nutrients to them directly. Thus, starts with the hair growth cycle & enhances the hair progress rate over time.
Reduces Scalp Irritation and Dandruff:
As we know that Omega-3s help in moisturizing the skin & fight dry, scaly, red, or itchy scalp. The main reason behind this irritated skin and scalp is because of some skin disorders like psoriasis and atopic dermatitis. So, medical practitioners advise taking Omega-3 Fish oil capsules because they seem to recover the skin barrier role, seal in moisture & protect from irritants.
Prevents Hair Loss:
The main reason for severe hair loss is the lack of vitamin D in our body and essential fatty acids that can keep our scalp nourished and hydrated. When we start taking the Fish oil, we are providing the much-desired nutrition and important fatty acids that support hair growth and prevent the hair from falling off the scalp.
Enhances Hair's Lustre and Shine:
Yes, you are reading it correctly, the Fish oil plays an excellent role in regulating sebum production, which in turn reduces scalp irritation & treats dandruff. This helps to improve the shine & nourishes your dry hair adding shine as well as luster to it. In addition, it also prevents greying of your hair so you do not need to damage your hair with hard dye and colors.
Conclusion:
Hence, we can say that Omega-3 fish oil capsules are essential for optimum health. If you think that you can get these benefits from whole foods, it can be quite tough with your busy schedule. So, it's better to ensure vigorous omega-3 intake. People who are deficient in this essential fatty acid can choose this highly affordable & trustable way to improve their health.