Raksha Bandhan is a very important Hindu festival that ties the beautiful and pure bond between brothers and sisters together through a sacred thread. Every sister anticipates praying for her brother's long and prosperous life on this auspicious day. In return for a token of love and a promise to always keep his sister safe, the sister fastens a rakhi around her brother's wrist.
If you're seeking special gifts for your beautiful sister, try to choose skincare gifts that make her even more beautiful, just like your bond.
Below, we've suggested some wonderful skincare gifts your sister always longs to incorporate into her skincare regimen. Without much further ado, Let's get right into it !
Why are Skincare Products Ideal for Gifting this Raksha Bandhan?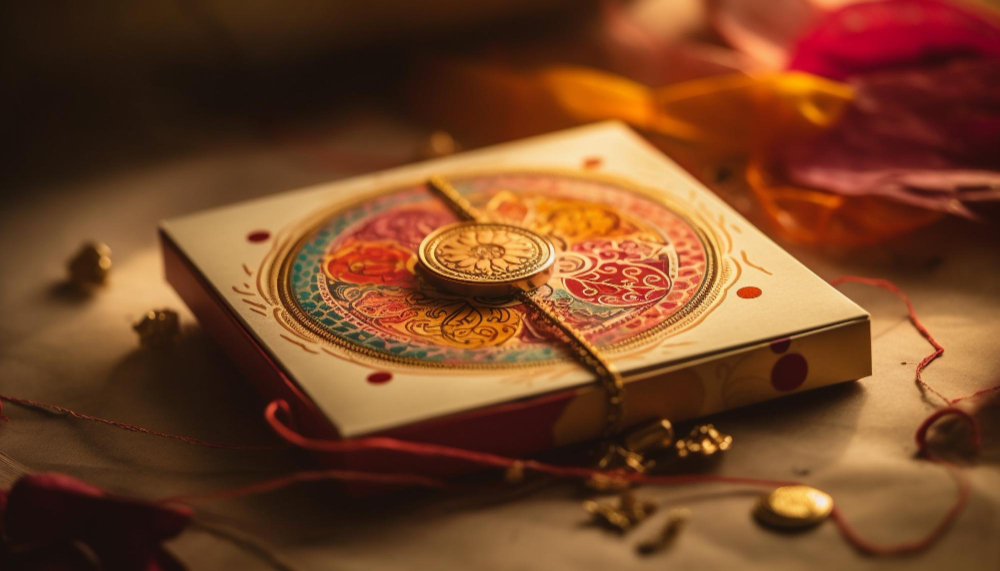 100%, you're immersed in the thoughts of what you should give her on this Raksha Bandhan. This is for her well-being and shows how caring and protective you are!
But, brother! Stop right here! Giving her skincare products as a Raksha Bandhan gift demonstrates that you care about her well-being and want her to pamper herself.
Skincare products offer a sense of luxury, care and, at the same time, protection from harmful environmental substances that affect her skin. When your sister's skin looks good, it makes her feel more confident, even in a crowd.
Meaningful rakhi gift for sister always strengthen the bond. What could be more thoughtful than gifting her skincare products that enhance her skin's health and wellness!
It can remind your sister every day of her brother's unwavering loyalty. If you are worried about her age, remember that girls of all ages worry about their skin, so it will no longer be a silly gift, whether she is a teenager or younger.
15 Best Gift for Sister On this Raksha Bandhan

Make your sister's most anticipated moment even more special by giving her one of the 15 skincare raksha bandhan gift for sister.

1. UV Protection Sunscreen
Radiant skin's secret is the daily use of sunscreen, which adds an extra layer to protect our skin from sun damage.
As per your promise to protect your sister, why not begin with the sun? WOW's Broad Spectrum Matte Finish Sunscreen shields her skin from the potentially harmful effects of sunburn, premature aging, and even skin cancer. It is the perfect mindful gift for her.


2. Vitamin C face wash
In India, summer weather is too harsh for everyone's skin, especially for girls. Their skin can easily turn into a dark complexion or even increase the chance of skin issues like oiliness, acne, suntan, and so on.
To indulge your sister in self-care and pamper her skin without getting tanned or hyperpigmented during the sweltering summer heat, however, check out WOW Skin Science's Vitamin C Face Wash.

3. Anti-Acne Face Serum
The most annoying problem, acne, is most frequently seen on girls' faces and even lowers their self-confidence.
If you want to boost your sister's self-esteem and safeguard her from acne and hyperpigmentation. Choose something thoughtful, like Anti-Acne Face Serum.


4. Vitamin C face Cream
Which girl does not want glowing, glassy skin? Of course, every girl, including your sister! It enhances her natural beauty by bringing out her skin's radiance and glow.
WOW's Vitamin C Face cream can be your enticing gift for her and a perfect way to express your love in this auspicious moment.
5. Vitamin C face ultimate kit
Incorporating the power of vitamin C into her skincare regimen can be the perfect weapon to fend off any kind of skin complexity.
Vitamin C is, undoubtedly, the best element for all skin types because it stimulates collagen production and increases skin firmness and elasticity. So this Vitamin C Face Ultimate Kit evens out her skin tone and reduces dark spots and hyperpigmentation.

6. Multi-Purpose Aloe Vera Gel
Aloe vera gel is a necessity for every girl's skin and even hair care routine. Try to give her WOW Skin Science's Aloe vera gel, which is 99% pure, the most beneficial, and the ideal gift for your sister.

7. Vitamin C Clay Face mask
Every girl worries about having facial skin that consistently looks young. But the harsh environmental stressors won't make it possible most of the time.
So if you want to give your sister a luxury treat this Raksha Bandhan, gift her WOW Skin Science's Vitamin C Clay Face Mask to boost her skin's glow.
8. Anti-aging Night Cream
The best time to get back your sister's skin's glow is at night. What could be better than getting her skin out of the hostile environment she is in all day?

Check out WOW's Anti-aging Night Cream for the night! It revives her lifeless face texture, leaving her skin soft and brighter.

9. Vitamin C Face Serum
Vitamin C is essential for all skin types in order to reduce fine lines, wrinkles, and premature aging. Get her WOW's Vitamin C Face Serum to make her skin glow and her look more even-toned.
Its hyaluronic acid and Vitamin C fight off free radicals and aging signs relentlessly. This gift brightens her appearance and skin texture on this Raksha Bandhan.
10. Ubtan Skin Glow Regimen
Ubtan is a traditional Ayurvedic recipe for Indian beauties. In order to keep their skin supple, dewy, and evenly toned for a long time, Indian girls turn to the Ubtan Face & Body Scrub as part of their daily skincare routine.
11. Activated Charcoal Peel Off Mask
Environmental stressors blend with more pollution, dirt, and impurities, making the skin greasy. Finding a gift that removes her skin's oiliness and sun tan, like WOW's Activated Charcoal Peel Off Mask, is the best option. Include it on your Raksha Bandhan gift list because it is a flexible and considerate option.
12. Apple Cider Vinegar Foaming Facewash
Girls' enlarged pores and uneven skin surfaces are the most common as they age. They are only at the beginning of a depressing journey involving skin problems. Thus, if you so choose, your sister will not stray into this anxiety and problematic life.

Give her something related to apple cider vinegar because it seals the pores and thoroughly clears pollutants and impurities from them. Look at this top-selling WOW Skin Science Apple Cider Vinegar Foaming Facewash, which was dermatologist tested and suitable for all skin types.

13. Activated Charcoal Face Scrub
Exfoliation is necessary to remove pollutants from the face. Aside from that, the pollutants and impurities dull her skin and make it prone to acne.

Charcoal has the power to remove those pollutants in one go. So add this WOW Skin Science's Activated Charcoal Face Scrub to your Rakhi gift cart to give your sister's skin two more shades of brightness.
14. 10-in-1 Active Day Cream
As girls' skin becomes more exposed to the outside world, acne, hyperpigmentation, sun damage, redness, and irritations appear the most.
WOW has the 10-in-1 Active Day Cream, which is a wonder product for overall skincare, repairing the skin's intense anti-aging damage. It provides thorough protection, deep hydration, and natural nourishment, making it more supple.
FAQs
What is the best gift to give on Raksha Bandhan?
A rakshabandhan special gift holds great importance and shows you are thoughtful in your sister's life must be the best gift for her this Raksha Bandhan.
What is the special item on Raksha Bandhan?
The sacred thread known as 'Rakhi' symbolises the unbreakable bond between every brother and sister.
What does Raksha Bandhan symbolise?
Raksha Bandhan symbolises purity, innocence, love, care, protection, and duty between brother and sister. Every brother and sister rejoices biologically and for those who may not at this auspicious time.
Who gives gifts to Rakhi?
During the festival, the sister ties rakhi, and in return, her brother gifts her and promises to protect her throughout her life.
Wrapping up,
Rakhi is the most anticipated gift in every sister's life. Do not waste it; instead, consider some of the above ideas to know about best gift for raksha bandhan that will not disappoint your sister's anticipation!
Don't forget to share your thoughts below! Good Luck with your search!