Blackheads appear small, but they are stubborn. These pimples will likely return after poking, squeezing, and prodding. Some people try creams, masks, and peels, but they don't work. Unfortunately, blackheads are a common condition affecting various skin parts, including your neck, face, chest, and back. While they are prevalent in adolescence, they can occur at other ages.
What is Blackhead?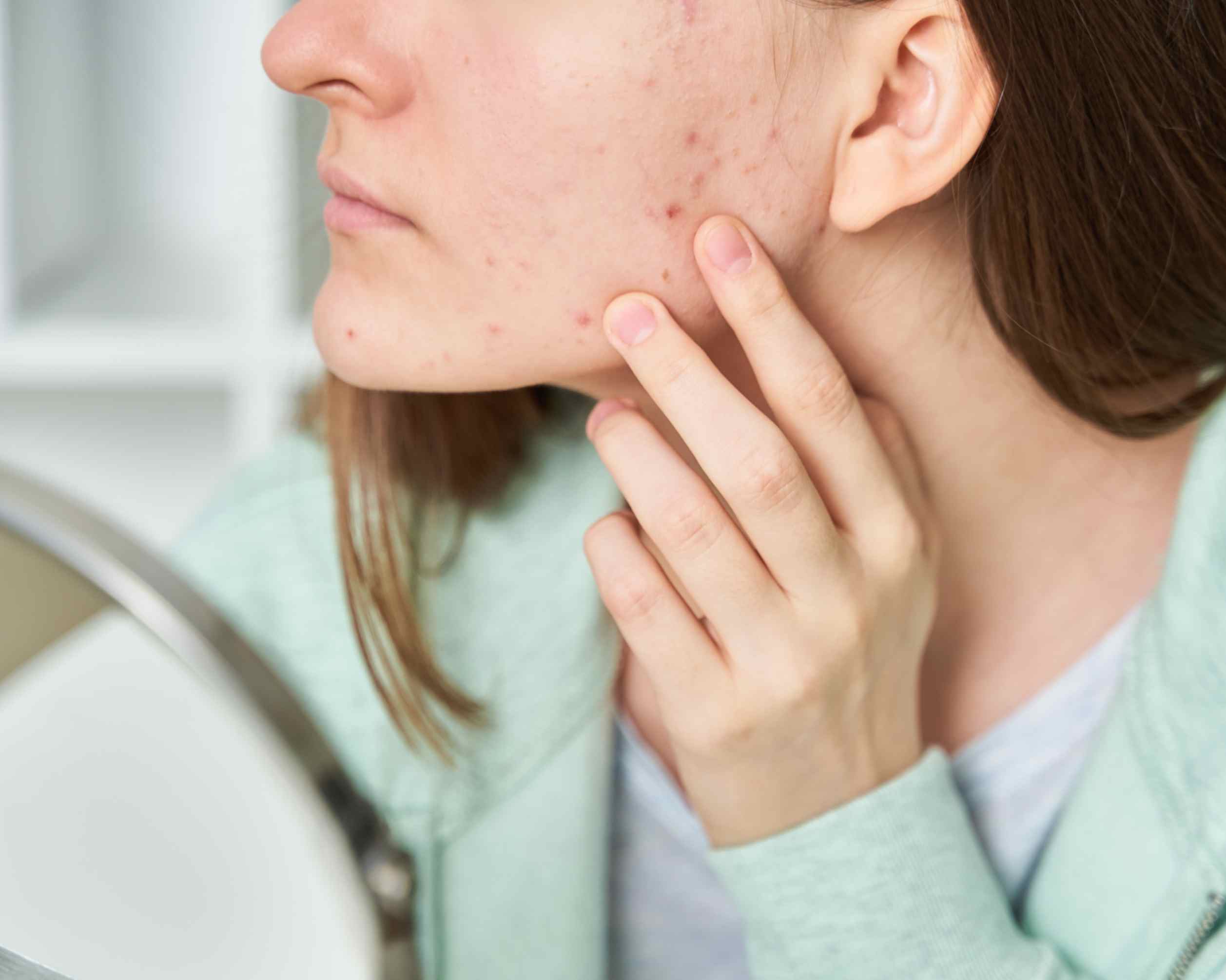 Blackhead is an acne that develops when sebum or natural oil combines with dead skin cells and clogs the pores. This acne is known as acne vulgaris, characterized by open bumps full of dead skin cells and excess oil. The pimples may have dirt. However, dark spots appear when irregular light reflects on the clogged follicles.
20 Ways to Get Rid of Blackheads
Proper cleansing and exfoliating can loosen up and draw out the plug. However, removing the plug that is too deep or has hardened may be more challenging. Here are practical ways to get rid of blackheads.
1. Thorough Cleansing
Start by cleansing the skin at least twice per day. Cleansing in the morning and evening removes sweat, dirt, and excess oil from the skin. Washing your face, especially after sweating, is paramount. However, avoid over-cleansing because it may dry out the skin, accumulating more sebum and dead skin cells in the pores. Also, use gel-based cleansers since they are safe for sensitive and oily skin. Additionally, consider a micro-exfoliant that can also remove dead skin cells.
2. Exfoliate Your Skin More Often
Exfoliating removes sebum, dead skin cells, and other debris from the skin surface. The current market has several exfoliants from which you can choose. However, avoid too harsh exfoliants that irritate the skin pores. Too powerful products can irritate the skin and cause other problems, such as acne breakouts.
Therefore, use natural or organic products and follow the manufacturer's instructions. Also, massage the skin instead of scrubbing and leave it on for a few minutes. Finally, rinse off the exfoliant entirely before applying another product.
3. Steam to Open the Skin Pores
Steaming the skin loosens the gunk that clogs the pores making its extraction more effective. To steam your skin:
Boil water and pour it into a bowl.
Allow the water to cool for one or two minutes, and then sit near the bowl with your face resting about six inches above it.
Drape a clean towel over this bowl and your hold to keep the steam in.
Lower or raise your head for less or more heat, lifting the towel's corner to cool off if necessary.
4. Use a Face Mask
Applying a charcoal or clay mask makes the extraction more effective. Charcoal and clay masks are more effective in deep cleansing the skin pores. However, remove as much oil and dirt from the skin pores before using a mask.
5. Use a Blackhead Extractor Tool
Use a quality extractor tool after cleansing, exfoliating, and applying a mask to remove blackheads manually. Press the face loop down on the blackhead's edge, not the middle. Upon placing the tool's head in place, make a sweeping motion to the pore's other side. Do this two or several times if you cannot remove the plug the first time. Always sterilize the extractor tool before using it to avoid spreading bacteria and dirt between the pores.
6. Use Benzoyl Peroxide
Benzoyl peroxide is an over-the-counter product used as a face wash or leave-on gel. It targets skin surface bacteria that aggravate acne. Wash formulations and lower concentrations are less likely to irritate the skin while helping remove blackheads.
7. Use Azelaic Acid
Azelaic acid is naturally present in rye, wheat, and barley grains. It kills the microorganisms that damage the skin while reducing swelling. Thus, you can use it to remove blackheads.
8. Use Retinols
Retinols are vitamin A derivatives. These skincare products can help you eliminate blackheads and prevent pore clogging. After using a quality retinoid for some time, you will notice skin peeling or color changes. You can lower the side effects by using retinoids daily or when applying a moisturizer.
9. Use Tea Tree Oil
Tea tree oil can stop or prevent bacteria growth. Apply a small amount of this oil to a cotton applicator. Rub it on the blackheads and leave it for a while before cleansing.
10. Use Green Tea
You can use wet green tea leaves to reduce the natural oil your sebaceous glands secrete. Massage your skin with wet green tea leaves in circular motions. Do this for around 30 seconds before rinsing your face with clean water.
11. Use a Soothing Serum
Once you've extracted debris from your skin pores, soothe it with a quality serum to prevent inflammation. A soothing face serum or gel mask with anti-inflammatory ingredients like vitamin E, green tea, and almond oil can do this.
12. Spot-treat Blackhead Clusters
Treat it alone if blackheads affect a specific part of your skin, such as the chin or nose. That way, you will prevent possible irritation to the healthy parts. Also, you can withstand a more concentrated treatment when you apply it to a small area.
13. Use Exfoliating Acids
Gentle exfoliating acids also break down the oil and dead cells that clog the pores, causing blackheads. They dissolve bonds between the dead skin cells, making them easy to wash away. Such acids include lactic acid, glycolic acid, and salicylic acid.
14. Use Pore Strips
Pore strips are like band-aids that use adhesive to remove dirt and dead skin cells. This may sound aggressive, so experts recommend using pore strips sparingly and carefully. These products forcefully and suddenly pull out the plug of gunk clogging the pores. Nevertheless, use the strips sparingly as they dilate the pores and make them easy to block.
15. Wear Oil-Free Sunscreen
Wearing sunscreen can prevent premature aging signs and skin cancer. UV rays from the sun can dry your skin, making acne worse. Nevertheless, use oil-free and noncomedogenic sunscreen to avoid clogging the pores.
16. Wash Pillowcases and Sheets Regularly
Pillowcases and sheets collect oil, dead skin cells, and bacteria from your body and face. Therefore, keeping them clean is vital, especially if you struggle with blackheads. Experts recommend changing pillowcases and sheets twice per week.
17. Avoid Self-Tanning Products
Self-tanning products are safer alternatives to getting UV exposure. However, a self-tanner can make blackheads darker. Therefore, use it when it's the only option.
18. Ice The Skin After Extracting Blackheads
Icing the areas where you remove blackheads can prevent or decrease inflammation and redness. However, wrap ice in a washcloth or paper towel to prevent further damage.
19. Wash The Face After Exercising
Excess sweat combines with dead skin cells, dirt, and bacteria, clogging the pores and causing blackheads. Therefore, washing the face after exercising or any activity that causes sweating is vital.
20. Seek Professional Help
If you frequently get stubborn blackheads, seeking a professional dermatologist might be necessary. A dermatologist can extract blackheads professionally and recommend an appropriate treatment.
Conclusion
Blackheads are common among young adults and teenagers due to hormonal changes. However, adults can also have them. Researchers report that 10 to 20% of the adult population gets blackheads. Try the above methods to remove blackheads and maintain healthy, beautiful skin.