Introduction To Sunscreen And Sun Protection
"Which is the best face sunscreen that I can use for being outdoors for a long time?" If you are a person who enjoys outdoor activities a lot, this must be one of the most common questions that you might have regarding choosing a sunscreen lotion. Choosing the right product for sun protection goes beyond how long you can stay outdoors post applying the same. There is a proper way to use sunscreen for face and the rest of your body that will ensure effective sun protection. Let us take a look at why your skin needs sun protection and how using sunscreen is one of the steps that should be a part of the skincare regime.
While being outdoors when it is sunny is a great source of Vitamin D for your body, long hours of sun exposure can be extremely harmful to your skin. Sunburns, faster skin ageing signs like spots, leathery skin and wrinkles and eye damage are some effects that sun exposure has on your skin. An invisible kind of radiation from the sun called UV rays are the major cause of skin cancer. A face sunscreen or a sunscreen that you can apply on all the exposed areas of your body will act as a shield against these harmful rays of the sun.
The best sunscreen for face and body will offer you protection against a spectrum of harmful rays from the sun which will prevent faster skin ageing and reduce the risk of skin cancer. When spending your hours outdoors, you must be sure to use sunscreen not just for your face but also for the exposed areas of your neck, back, arms and legs. Let us now take a quick look at the dos and don'ts of using sunscreen.
Do's For Effective Sun Protection
Choosing the best sunscreen 2023 will not be a difficult task for you as we bust two of the most common myths about this skincare product for you. There is no sunscreen that blocks 100% UV radiation but if used correctly, it will keep your skin looking younger and reduce the risks of skin cancer. Another common belief is that you need sunscreen only during the hot sunny days of summer. The truth is that your skin needs its shield every single day irrespective of the weather. Here are some things that should be a part of your dos list for effective sun protection.
Choose A Broad Spectrum Sunscreen
If you look for the best sunscreen 2023, a broad-spectrum sunscreen will be at the top of the list of must-haves. What exactly is broad-spectrum sunscreen? This type of sunscreen is a shield for your skin against both UVA and UVB rays. Widely available online and in-store, broad-spectrum sunscreen has become the standard in recent years.
Apply Sunscreen Properly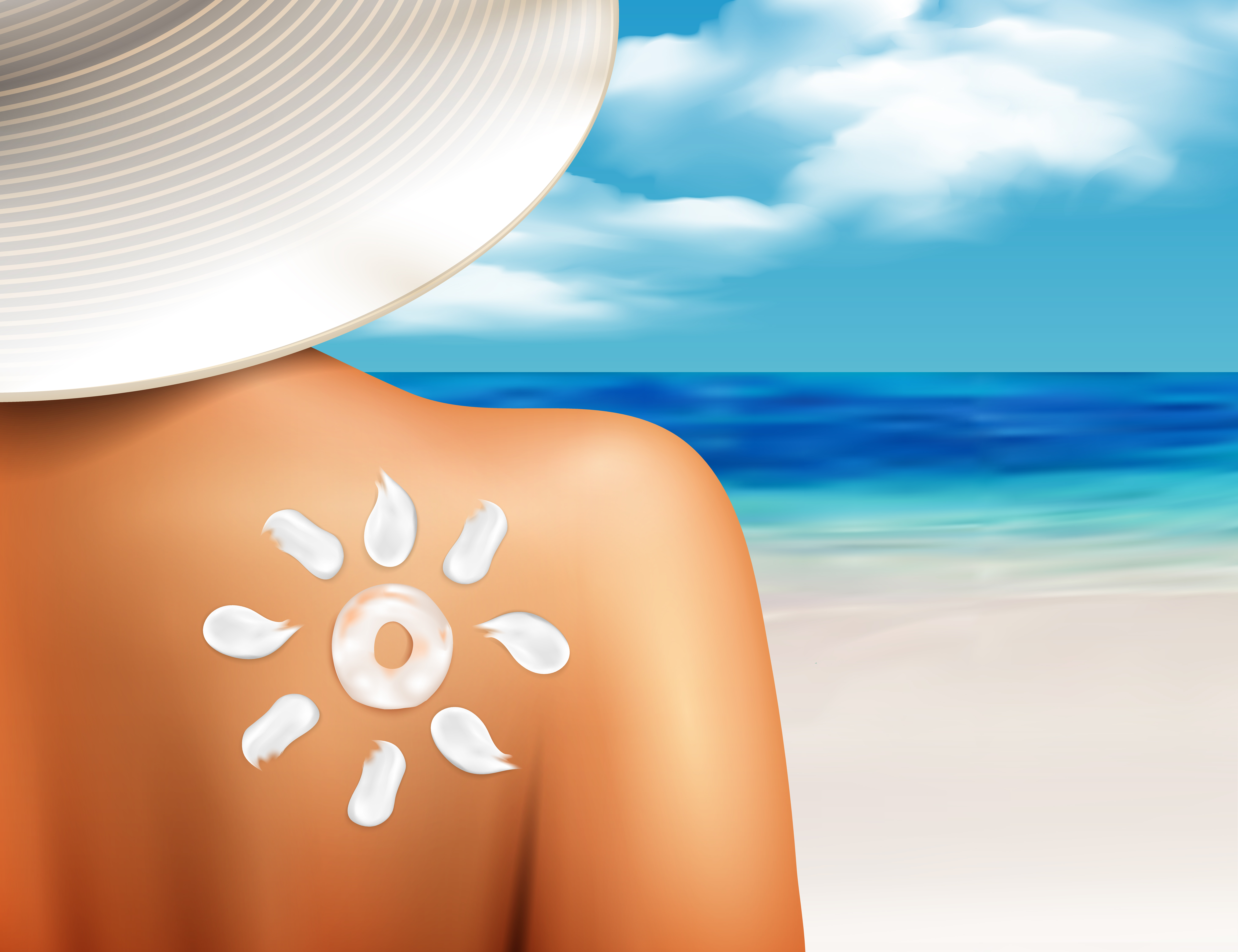 The next step is to focus on proper sunscreen application. You should take the right amount of product and thoroughly rub it into your skin. Your face sunscreen should not miss out on the areas like your ears and neck and you should also apply sunscreen on all bare skin like your arms, legs and back. An additional tip would be to not forget to reapply your sunscreen every few hours depending on your choice of product.
Consider Other Sun Protection Methods
While choosing a sunscreen for face and other bare skin is a great way to shield your skin from the harmful rays of the sun, you should also consider other methods offering sun protection. Some of your options include wearing a hat which is tightly woven and has a wide brim, wearing special sun-protective clothing and using wrap-around sunglasses that offer UV protection. You can also choose a lip balm with SPF 30 or more.
Don'ts For Effective Sun Protection
Other than how your sunscreen should be used, there are some things that you should totally avoid when using even the best face sunscreen. You must also have more information about what you are adding to your skincare routine. Is sunscreen the only effective method for sun protection? What does each detail on your sunscreen pack signify? What does information like SPF mean? SPF stands for Sun Protection Factor which tells you how long you can stay in the sun. Without sun protection, you can stay outdoors for suppose a few minutes without a sunburn but after using sunscreen you can stay in the sun for a few hours.
Don't Rely Solely On Sunscreen For Sun Protection
There are many methods that you can choose for sun protection and depending solely on sunscreen is not the best idea for your skin. You should consider all the other options available out there and pick an option that is the most suitable for you.
Don't Forget To Check The Expiration Date
This is a very common mistake that most people make. Most sunscreens are good to use for three years from their manufacturing date. Always check the label for the expiration date before using your sunscreen.
Don't Neglect Commonly Missed Areas
When using sunscreen for face, areas like your ears, back of the ears and neck are often missed out on. Similarly, you might miss out on the top of your feet when applying sunscreen for complete coverage. Do not miss out on these areas for complete sun protection.
Don't Assume High SPF Provides All-Day Protection
Another common misbelief about a sunscreen lotion or spray is that having a high SPF makes it the best sunscreen for face or body. SPF or sun protection factor tells you how long you can stay in the sun without a sunburn. A higher SPF value only signifies that the specific product offers greater protection from UVB radiation.
Conclusion
The benefits of sunscreen go way beyond protecting your skin from the sun at the beach or the poolside or even when you head outdoors in the hot sunny weather. It should be a part of your everyday skincare routine. Based on the season, you can choose the right type of sunscreen and follow the tips shared above for the best results for your skin.