For some people, niacinamide or we can also call it vitamin B3 is something they have very less idea about. They only know about some common facial creams that promise to change their skin texture, its color and make it smooth & supple. And, we all know how much the product delivers to the user. So, let me introduce you all to an amazing beauty ingredient that you can find in the best skin care products like a serum, cleanser, or moisturizer. Not only this, but it is also an active ingredient in some of our top-class eye creams. Perhaps you may have also watched some of the viral videos that show how Niacinamide can change your facial texture and make you look amazing. there are transition videos that show pictures of people who use this ingredient consistently. They have after and before pictures to clear the air and let people know the importance of this component.
What Is Niacinamide?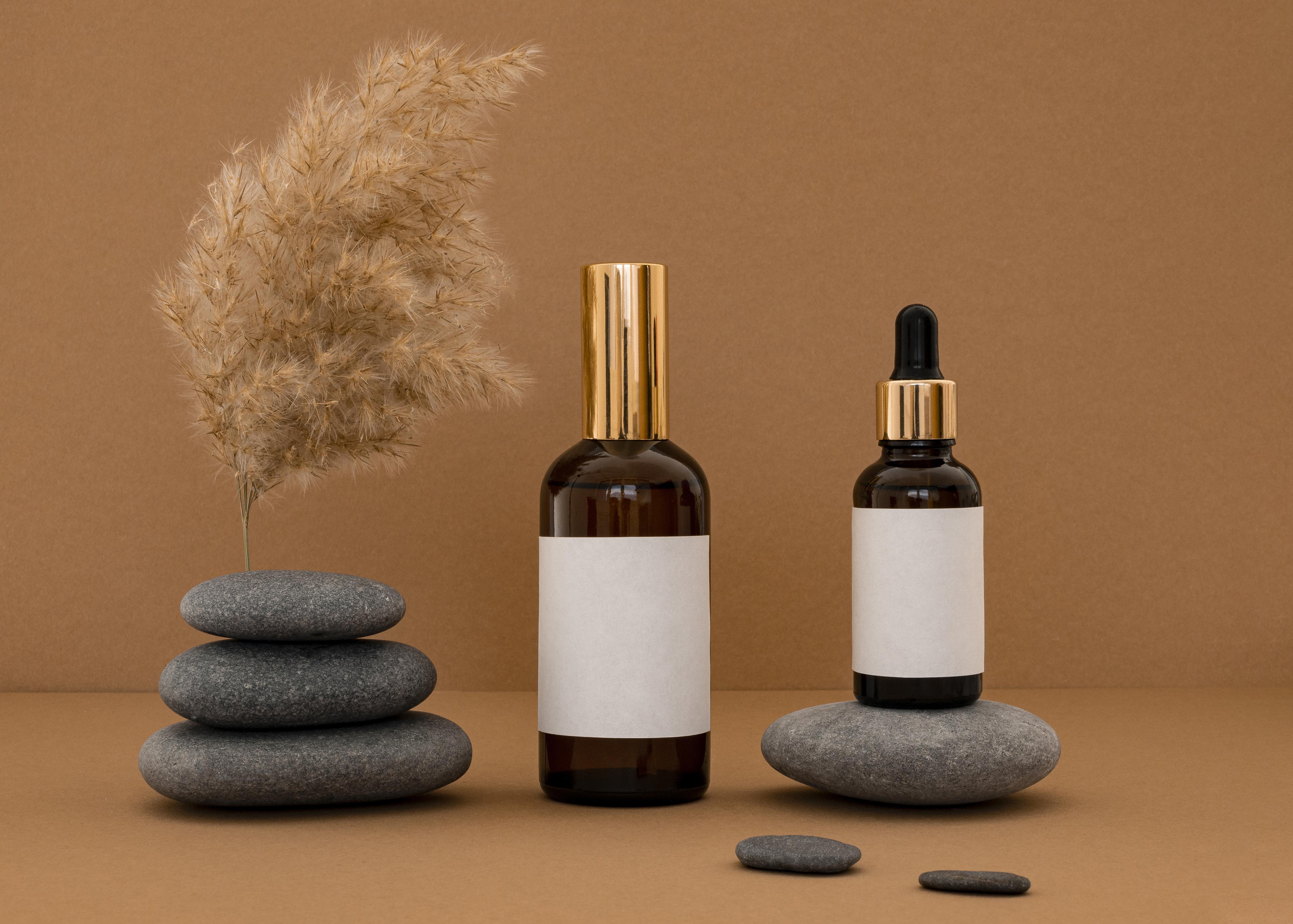 Nicotinamide, Niacinamide, or Niacin, are the family members of Vitamin B3 or we can say that these are different types of Vitamin B3. People who are deficient in this vitamin can take it regularly as it can take good care of their hair, skin, and face. If you dint have much of this Vitamin B3 in your body, it can also cause some serious health issues like brain issues, kidney problems, and skin diseases. So, it's important that you include this ingredient in your daily lifestyle and help it nourish your skin and hair.
What does niacinamide do for your skin?
When we speak of the benefits of niacinamide for our skin, we direct to a particular form of B3 i.e. nicotinamide which in other words can be also called niacinamide. It is an important water-soluble vitamin that our body has to get through the outer sources. Only then we can enjoy its skin benefits. In addition to it, has been unified into the best skincare products as our bodies cannot produce it on their own. Thus, if you want to enjoy the amazing skin benefits , you have to either take its supplements or you can apply it directly to your body and face. You can easily buy some of the best topical formulations which can be used in the morning as well as at night.
Benefits and Uses of Niacinamide
There is a huge list of niacinamide skin benefits that we can enjoy. Let's discuss each one in brief.
1. Immunity:
You might have heard about the word – Keratin. It is a fibrous protein that helps to keep our skin, hair, and nails beautiful. If we take or use regularly, it helps in building this protein which in turn beautifies our skin and hair. Thus, improving the immunity towards damaged skin or thin and lifeless hair.
2. Lipid barrier:
If you want your skin to have a smooth and supple texture, you need lipid barriers that can unlock the moisture and let your skin feel shiny and dewy. This is possible only if you use creams that include niacinamide benefits because it helps us in building these barriers easily and locks the moisture. people who have some skin issues or feel as if their skin is aging can get amazing results with such products.
3. Minimizes redness and blotchiness:
It is the best anti-inflammatory ingredient that helps you reduce the redness and itchiness on your face. So, if you have redness or blotchiness on your skin, choose the best product and try it. You will get amazing results just after a few applications.
4. Minimizes pore appearance:
If you have large pores on your face, there is no point in using the tips and tricks like rubbing ice or using homemade face masks. All you need to do is to use the Niacinamide topical creams that are very much helpful in reducing the size of large pores and making your skin look much younger than before. You have a miracle product in your hand for pores.
5. Regulates oil:
The excess oil on our face is just because the sebaceous glands are producing more oil and this is the reason why some people feel their face gets too dirty even after washing thrice a day. The reason is that all the dirt gets easily settles down on their oily skin causing acne, boils, and infection.
6. Protection Against Sun Damage:
We all know that our body can make Vitamin D while sitting outside in the sunshine but it also comes with an issue i.e. sun damage to your skin. You have to protect your skin from the harsh UV rays that can cause sunburn easily. So, you can use it for skin which will help in protecting you from all that sun damage and revitalize your skin into a fresh dewy base.
7. Treats hyperpigmentation:
If you have large black spots on your skin, that means you have hyperpigmentation which you must treat before it starts to spread to the rest of the space. You can try the creams that have it as an ingredient because this component is known for reducing the black spots and pigmentation marks on the skin.
8. Minimizes fine lines and wrinkles:
Aging is something we cannot stop but we can try our best to look beautiful and younger than we are. For this, we can use niacinamide serums that work perfectly to reduce the fine lines and wrinkles that are on our skin.
9. Protects against oxidative stress:
Our skin is very much prone to sun damage, pollution, and environmental changes which means we must take good care of it and this can be done with the help of it. It protects our skin from oxidative stress and makes sit look much more beautiful than before.
10. Treats acne:
If you have severe acne vulgaris on your face, it directly indicates that you need something strong and effective that can reduce the acne and take care of the spots. You can try it because it is powerful enough to treat your acne and improve the skin texture.
Uses & Effectiveness of niacinamide in Skin Care
You can use this with your morning as well as a night skincare routine. You just have to take a few drops of Niacinamide serum and apply it directly on your face and if you are using any cream that includes this ingredient, you can apply it after your moisturizer.
Best Niacinamide Skincare Products
After a lot of research and comparing the products available in the market, we can conclude that there are a few products that are considered the best Niacinamide-containing skincare items you must buy now. Here goes the list:
1. NIACINAMIDE FACE WASH
Our niacinamide face wash is enriched with niacinamide, hyaluronic acid and pro-vitamin B5. It is a soap-free, non-drying product that removes dirt without disturbing your skin's natural moisture balance. So, you do not get that tight, drawn feeling after using this face wash.
2. 10% NIACINAMIDE SERUM
Our niacinamide serum is specially designed to address the needs of skin that is prone to breakouts, oily, and dehydrated. It contains a potent blend of 10% niacinamide, hyaluronic acid, and carob gum to provide maximum benefits to the skin. It is a lightweight, repairing, and rejuvenating face serum that is ideal for oily, combination, blemished, and acne-prone skin.
3. NIACINAMIDE TONER FOR BLEMISHES, OIL CONTROL & ACNE SPOTS
Niacinamide toner is a specially formulated toner that removes impurities and residue from cleansed skin, unclogs pores, tones and refreshes skin. It delivers the goodness of 5% Niacinamide, Witch Hazel, Cucumber, Aloe Vera and White-Water Lily Flower Extract. It has 97.8% of naturally derived ingredients.
4. NIACINAMIDE SHEET MASK
The Niacinamide sheet mask is an essential tool for achieving healthy, radiant skin. Its natural cupra fiber and powerful combination of ingredients, including Niacinamide and jojoba oil, work together to deliver multiple benefits to the skin. Niacinamide, a form of vitamin B3, helps prevent moisture loss and protect against damage, while jojoba oil, rich in vitamins and essential fatty acids, deeply moisturizes to minimize fine lines and pores.
Tips to Add Niacinamide to Your daily Skincare Routine
We just have to add it to our normal skin care products after washing your face and applying moisturizer, you can use the Niacinamide serum and apply it all over your face and neck. During the nighttime, you can again use it in the same way before going to sleep.
Conclusion
If you are looking for a crème that can reduce the signs of aging, treat your acne, reduce the dark spots and give you a soft supply brightening effect, niacinamide is what takes care of your overall skin texture. It is perfect to reduce inflammation, and hyperpigmentation, brighten your skin texture, and give life to your skin.
FAQ
1. How many niacinamide products can I use?
You must stick to one brand product and use it consistently to get desired results. Changing brands and products often may fail to give you the results you have been looking for.
2. What to avoid when using niacinamide?
Try to avoid using it with strong acidic bases because it may result in irritation and redness on the skin.
3. How long does it take to see the results of niacinamide?
It will take a few weeks to see the visible results on your skin. So, don't hurry up and stay consistent with your products. Don't believe in products that promise an overnight transformation in your skin.
4. Which skin type suits niacinamide?
Niacinamide is for all skin types, whether you have dry or oily, or acne-prone skin, you can use it and get excellent results within a few weeks.
5. What does niacinamide do for your skin?
tThis, also known as vitamin B3, offers a range of benefits for the skin. It helps improve the skin's barrier function, which can lead to better hydration and reduced moisture loss. Niacinamide also has anti-inflammatory properties, making it useful for managing redness and irritation. It can help regulate sebum production, making it suitable for oily and acne-prone skin. Additionally, niacinamide has been shown to address hyperpigmentation and uneven skin tone.
6. Is it OK to use niacinamide every day?
Yes, using it daily is generally safe for most people. It's well-tolerated and suitable for incorporation into your daily skincare routine. However, if you're new to niacinamide or have sensitive skin, it's a good idea to start with a lower concentration and gradually increase usage to minimize the risk of any potential irritation.
7. Which is better, vitamin C or niacinamide?
Both vitamin C and niacinamide offer unique benefits for the skin, and the choice between the two depends on your specific skincare goals. Vitamin C is known for its antioxidant properties, helping to protect the skin from damage caused by free radicals and promoting collagen production. It's particularly effective at brightening the skin and addressing sun damage. Niacinamide, on the other hand, focuses on improving the skin barrier, reducing inflammation, and managing oil production. Some people use both ingredients in their routine, often applying vitamin C in the morning and niacinamide in the evening, but it's essential to ensure compatibility and avoid overloading your skin.
8. Is niacinamide effective for skin whitening?
It is not primarily used for skin whitening, but it can contribute to a more even skin tone by addressing hyperpigmentation and reducing the appearance of dark spots. It doesn't bleach or lighten the skin in the way some traditional skin whitening agents do. Instead, it helps to balance melanin production and reduce the visibility of uneven pigmentation, leading to a brighter and more uniform complexion over time.