If you want to include plant protein, or it is already a part of your diet, this is your guide to consuming it while minimising any side effects. Make the most out of your plant protein consumption by knowing the do's and don'ts of the vegan protein world.
If you've been thinking about how to optimise your health on a plant-based diet, you are on the right track.
Protein powder is a popular supplement among fitness enthusiasts as it is an easy and convenient way to meet daily protein requirements. However, consuming too much protein supplement can lead to side effects such as bloating, gas, and constipation. It's important to follow certain rules of thumb to avoid these issues and get the most out of your daily supplement. Let's begin with the benefits of protein powder for muscle building and recovery
Plant Protein That Packs A Punch!
The first thing that comes to your mind at the mention of a protein supplement is the rippling muscles of some professional weight trainer. Protein is essential for muscle growth and repair. But it has loads of other benefits too.
When you exercise, your muscles experience small tears that need to be repaired, and protein is the building block for this process. Protein powders help provide the body with the necessary amino acids for muscle recovery and growth.
Consuming protein powder in combination with a healthy diet and regular exercise can help improve muscle mass and overall fitness.
Plant-Based Protein Supplement -Here's Why You Should Go For It
WOW Life Science's plant-based protein powder is an excellent source of protein, made with natural and high-quality ingredients. It contains all the essential amino acids required for muscle growth and repair, making it an optimal choice for vegans and those with dietary restrictions. Plant-based protein powders are a natural, high-quality source of protein that can boost health, support muscle growth, and promote sustainability.
Great for muscle building: Plant-based protein powders are especially beneficial for muscle building and recovery because they are rich in essential amino acids, which are vital for the growth and repair of muscle tissue.
Sustainable and earth-friendly: Additionally, plant-based protein supplements are sustainable and do not require the use of harmful animal products. Pea and brown rice proteins are complete proteins, meaning they contain all essential amino acids that the body needs but cannot produce on its own.
Easy to digest: Plant-based protein powders also contain enzymes like papain and bromelain, which aid in digestion and nutrient absorption, and can help alleviate digestive issues like bloating and constipation.
The Different Types of Protein Powders To Choose From
When it comes to protein powder, you are spoilt for choice. With so many options to choose from, it becomes overwhelming for fitness enthusiasts to pick one that suits their needs. There are different types of protein powders available, such as whey, casein, and plant-based proteins. Here are some pointers to help you make the right choice for you.
Whey protein is popular among athletes and bodybuilders as it is quickly absorbed by the body, making it an excellent option for post-workout recovery.
Casein protein is digested slowly, making it a good option for those looking at it as a meal replacement.
Plant-based protein powder is ideal for those who prefer vegan or gluten-free options, and it is sustainable and easy to digest.
How to Consume Protein Powder
It's essential to know how to consume protein powder to eliminate any chance of side effects. It's recommended to consume 1-2 scoops of plant-based protein powder daily, depending on your individual protein needs.
You can mix it with just water or milk or add it to your daily smoothie or oatmeal. It's essential to consume protein powder at the right time to maximize its benefits.
Consuming it after a workout can help with muscle recovery while consuming it before bed can help with muscle growth overnight. Never consume more than the prescribed amount for safe and solid results.

Combining Protein Powder with Other Supplements for Maximum Benefits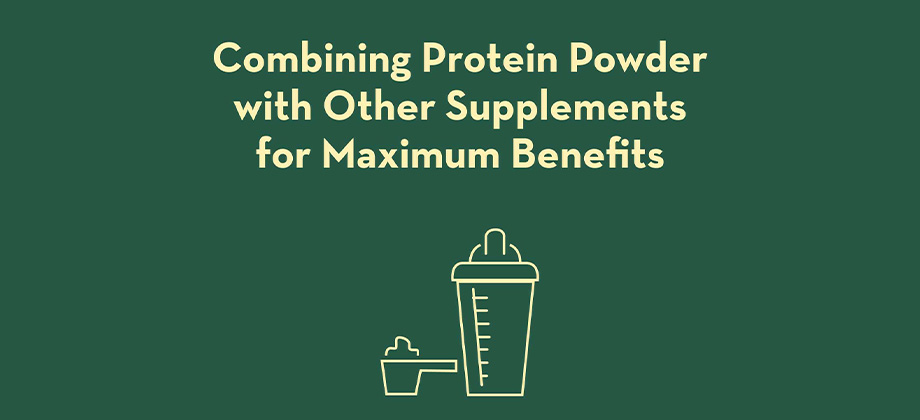 The WOW Plant-based protein powder and Testo Boost Capsules are a pair that maximizes the results of the protein intake in your body.
Combining protein powder with other nutrients such as carbohydrates and healthy fats can provide maximum benefits. Carbohydrates help with the absorption of protein and provide the body with energy. Healthy fats can help with hormone production and overall health. It's important to balance nutrient intake to get the most out of your protein powder.
WOW Science's plant-based protein powder is an excellent source of protein that is easy to digest and perfect for vegans and those with dietary restrictions. When consumed properly, it can help with muscle growth, recovery, and overall health.
Say yes to WOW plant protein and reap its benefits!