Rosemary is an evergreen shrub whose leaves look like a needle. People have used it for medicinal and culinary purposes for many years. However, it has gained increasing popularity over recent years among people searching for ways to prevent hair loss and regrow hair.
Rosemary shampoo has extracts from this shrub as the primary active ingredient. Since it's natural, it's paraben and sulfate-free, making it gentle for daily use on your hair and scalp. Its routine use enables you to prevent or treat hair loss, promote hair growth, and enhance your hair appearance.
Can Rosemary Shampoo Prevent Hair Loss?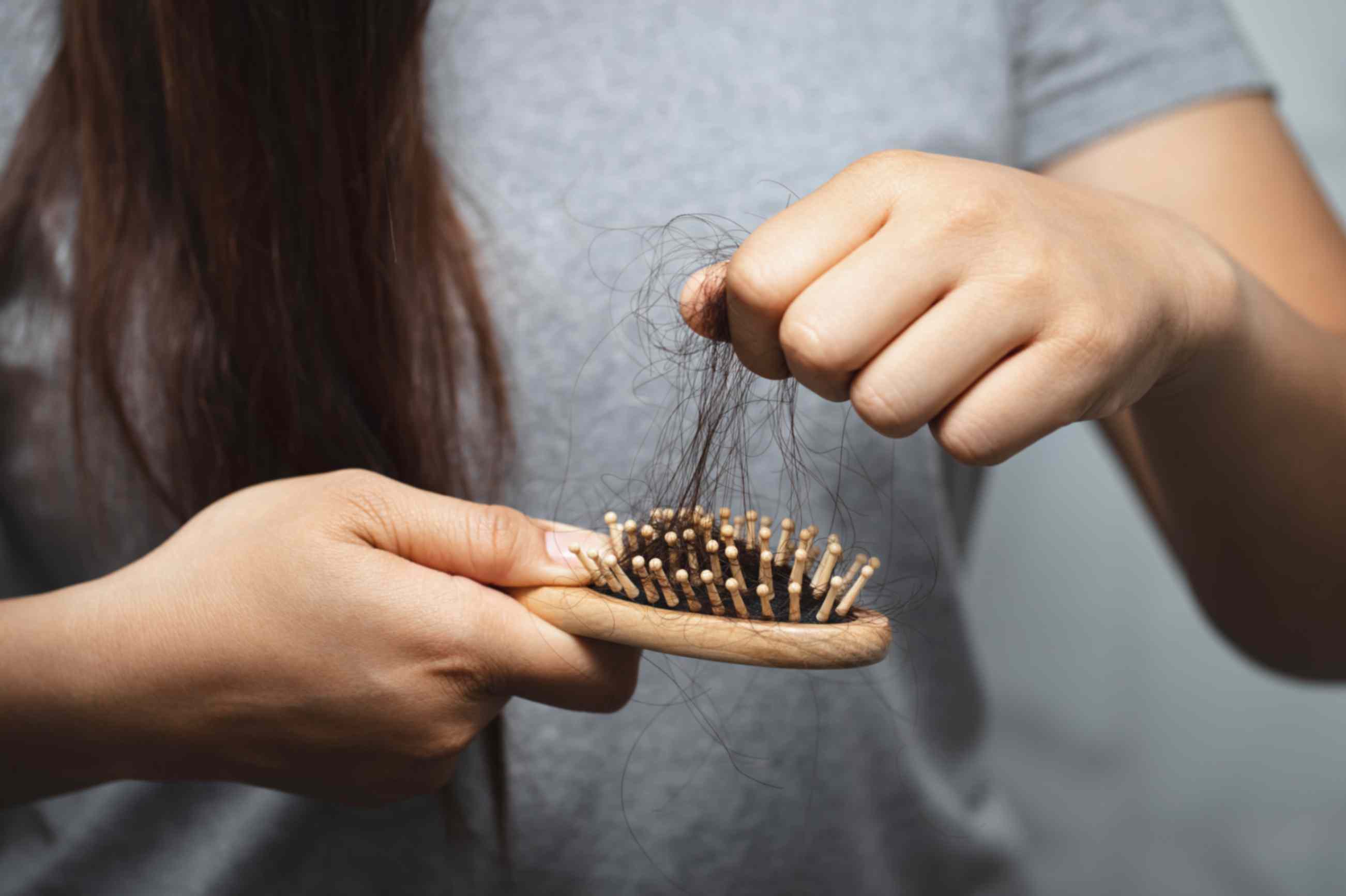 For years, people have traditionally used rosemary extracts, including oil, for hair growth and hair loss prevention. Its use for haircare goes back to ancient Rome and Greece, where people used it as a dandruff remedy promoting hair growth.
But does it treat hair loss, support the scalp, and hair health? Several studies have revealed that rosemary extracts can enhance hair growth. For instance, one study showed that rosemary oil's effects compare to those of minoxidil, which experts have clinically proven effective in treating hair loss or androgenetic alopecia. Further research revealed that rosemary oil's impacts on hair growth and appearance were similar to those of minoxidil.
Another study used mice suffering from DHT-related hair loss. It revealed that using rosemary promotes hair regrowth. Also, research findings have shown it can potentially treat alopecia areata. Additionally, studies have shown that rosemary extracts can benefit unhealthy scalps by killing bacteria and fungi. Consequently, it can prevent or reverse hair loss.
How Rosemary Shampoo Prevents Hair Loss
Rosemary shampoo enables you to enjoy the properties that make extracts from this shrub helpful for hair loss. They include the following.
Antiseptic and Anti-Inflammatory Properties
Rosemary has antiseptic and anti-inflammatory properties, enabling its extracts to fight bacteria and inflammation that cause hair loss. Also, rosemary is a powerful antioxidant that fights free radicals that destroy cells and hair follicles, leading to hair loss.
Reducing Scalp Irritation
Using rosemary shampoo makes the scalp less itchy. That's because the rosemary extracts in the shampoo have anti-inflammatory properties. Thus, you can use this shampoo to soothe a distressed scalp, preventing hair loss, which may occur due to frequent scratching.
Preventing Dandruff
Dandruff is among the primary causes of hair loss. When you use rosemary shampoo, your scalp absorbs helpful extracts from this herb, improving blood circulation and eliminating bacteria that may clog your hair follicles. That way, the shampoo can reduce the appearance of the flakes on the scalp.
Blocking DHT
Rosemary has rosmarinic acid, which experts believe blocks DHT. Dihydrotestosterone binds to the scalp, leading to hair loss. Thus, using rosemary shampoo blocks DHT, preventing hair loss.
Improving Hair Growth
Rosemary extracts have carnosic acid, which heals tissue and nerve damage. It also improves cellular turnover. Therefore, using rosemary shampoo enhances blood circulation while encouraging nerve growth. Scalp blood circulation is vital for hair growth because it supplies the nutrients your follicles need to grow hair.
Conclusion
Rosemary oil has been the primary ingredient for hair shampoos due to the benefits of this shrub. It's also been a household remedy for hair loss and hair growth promotion. Anecdotal evidence reveals that rosemary shampoo can prevent or reverse hair loss. However, more scientific studies are necessary to demonstrate its efficacy. Nevertheless, some haircare experts believe it fights bacteria and inflammation while preventing dandruff, which are the primary causes of hair loss. Also, it blocks DHT, which binds to the scalp, causing hair loss. Moreover, rosemary shampoo promotes hair growth by healing tissue and nerve damage while improving cellular turnover.