Monson is the peak time for getting infected. It washes off nature's impurities and, at the same time, breeds several bacteria and viruses. So skin problems in the monsoon are very common, along with colds and flu.
The rising humidity and fluctuating monsoon heat make our skin so vulnerable and allow bacterial and fungal infections to infect skin surfaces.
Today, we've come up with the monsoon skin diseases list and shown some ways to fix them.
Let's get to the list right away!
5 Common Skin Problems in Monsoon
When it's humid and cool outside during the monsoon, people tend to perspire a lot, which can irritate their skin and encourage the growth of fungi. Skin rashes, redness, dullness, skin itching, and several sorts of skin allergies are seen in this monsoon season.
Here, we'll go over some of the skin allergies in the rainy season that most frequently occur and how to prevent and treat them.
1. Scabies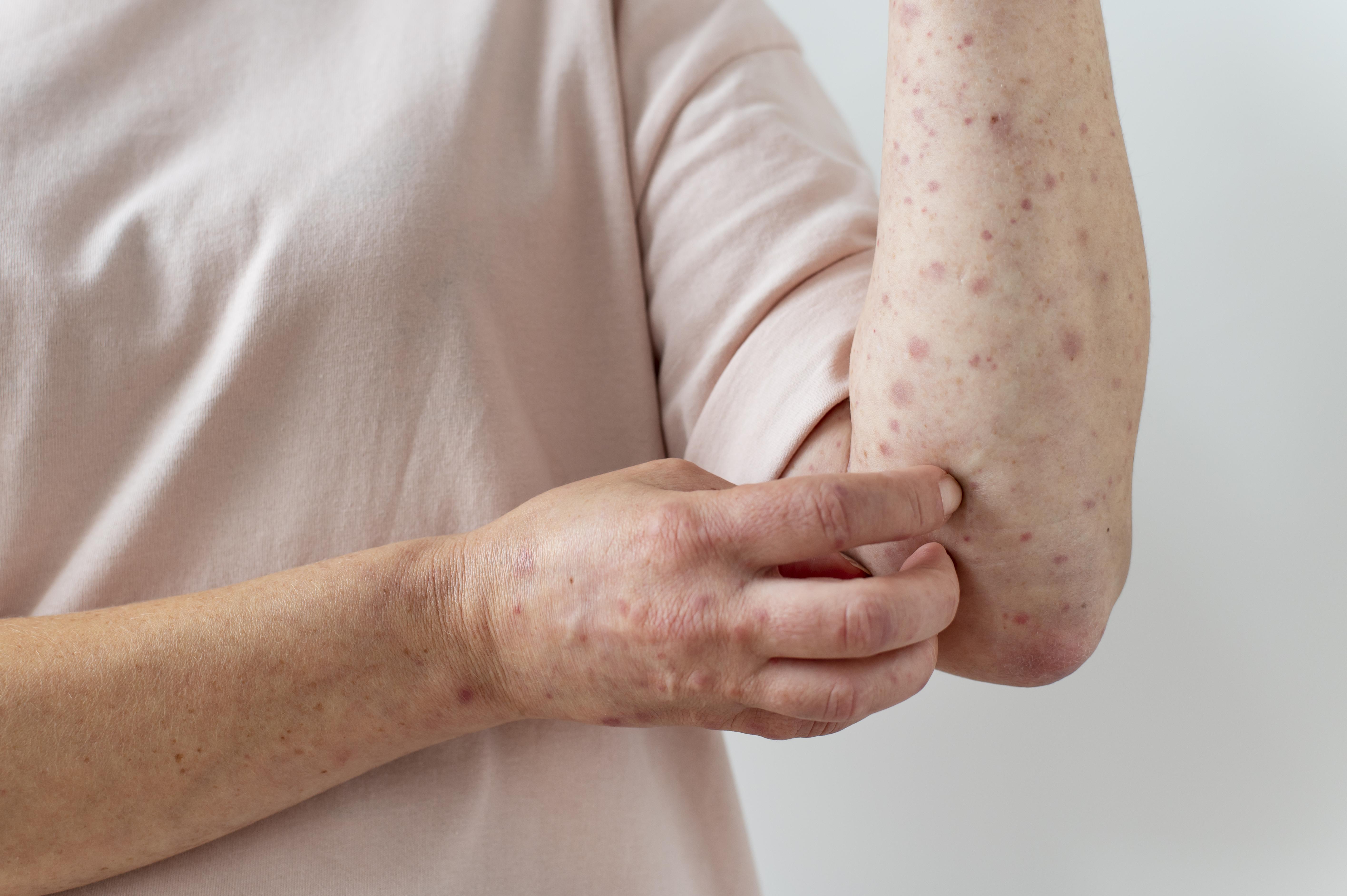 Scabies is a highly infectious skin disease that is mostly seen during the monsoon. It can spread easily from the infected person to the constant contact person. You can often found on skin folds like in the armpits, around the waist, the inner elbows, the chest, and the soles of the feet.
Cause
It is a dermatological condition caused by a female mite infestation of Sarcoptera scabiei. As they go, they burrow into the skin and lay eggs in the burrow tracks. Once hatched, the larvae crawl all over your skin, infect you, and cause allergic reactions in your body.
Symptoms
When you are infected with scabies, there are some obvious symptoms that you can see. Symptoms of scabies can start to appear 4-6 weeks after an infestation. These are-
Intense itchiness, usually worse at night
Skin rashes composed of small red bumps and blisters
Sores cause by scratching
Treatment
To treat scabies based on their signs and symptoms, the doctor suggests carrying out a skin scraping test so that they can identify and prescribe oral medication and topical cream accordingly.
Prevention
There are several steps you can take to prevent the spread of scabies, including:
Don't use the infested person's clothing, utensils, or other belongings.
Avoid skin-to-skin contact with the infested person more often.
Wash and dry bedding and clothing direct from the sunlight.
Seal everything in a plastic bag that won't be washed for a week.
Cleans or sweeps the room after treated
2. Eczema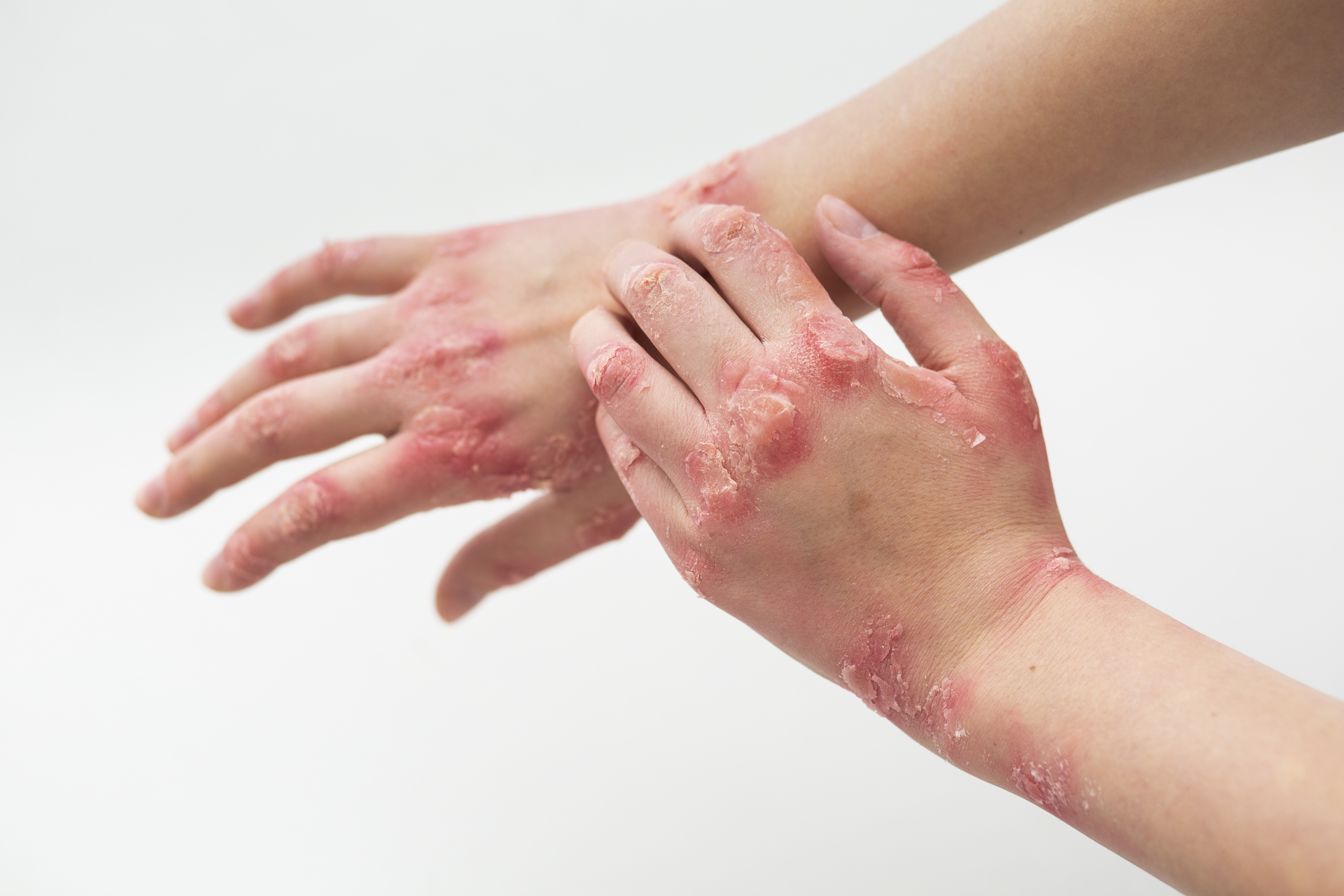 The most frequently observed disease, and tends to flourish during the monsoon season is eczema. It is known as atopic dermatitis, a noncontagious and inflammatory skin condition. If you have sensitive and dry skin, eczema can worsen the condition and weaken the skin's barrier function.
Cause
Food and environmental allergens are the primary causes of eczema. Many things in the monsoon season, especially changes in humidity, can irritate your skin severely. Even more elements, such as genes and stress, can occasionally influence the condition of your skin and lead to more frequent eczema outbreaks in your body.
Symptoms
Eczema's symptoms are quite painful and even change the skin's color and cause blisters.
There are several signs visible when your skin is infected on it; these are-
Skin itchiness and sometimes getting dry.
Bumps and rashes on the skin
Swollen with scaly or crusty skin
Yellow fluid may occasionally leak from blisters.
Treatment
Eczema treatment could take several weeks, even for lifelong conditions. No treatment or remedy gets rid of it 100% of the time. A dermatologist can recommend a topical cream and an oral medication to help with dry skin and itching symptoms, which can happen suddenly.
Prevention
You can reduce your chances of contracting eczema by taking some precautions. As an example:
Take a bath with warm water regularly
Moisturize your skin regularly
Stay yourself hydrated
Wear loose cotton-made clothes, and make sure to avoid wool or synthetic fibers
Don't forget to manage your stress. The more you stress out, the longer it takes to go away.
3. Dry Skin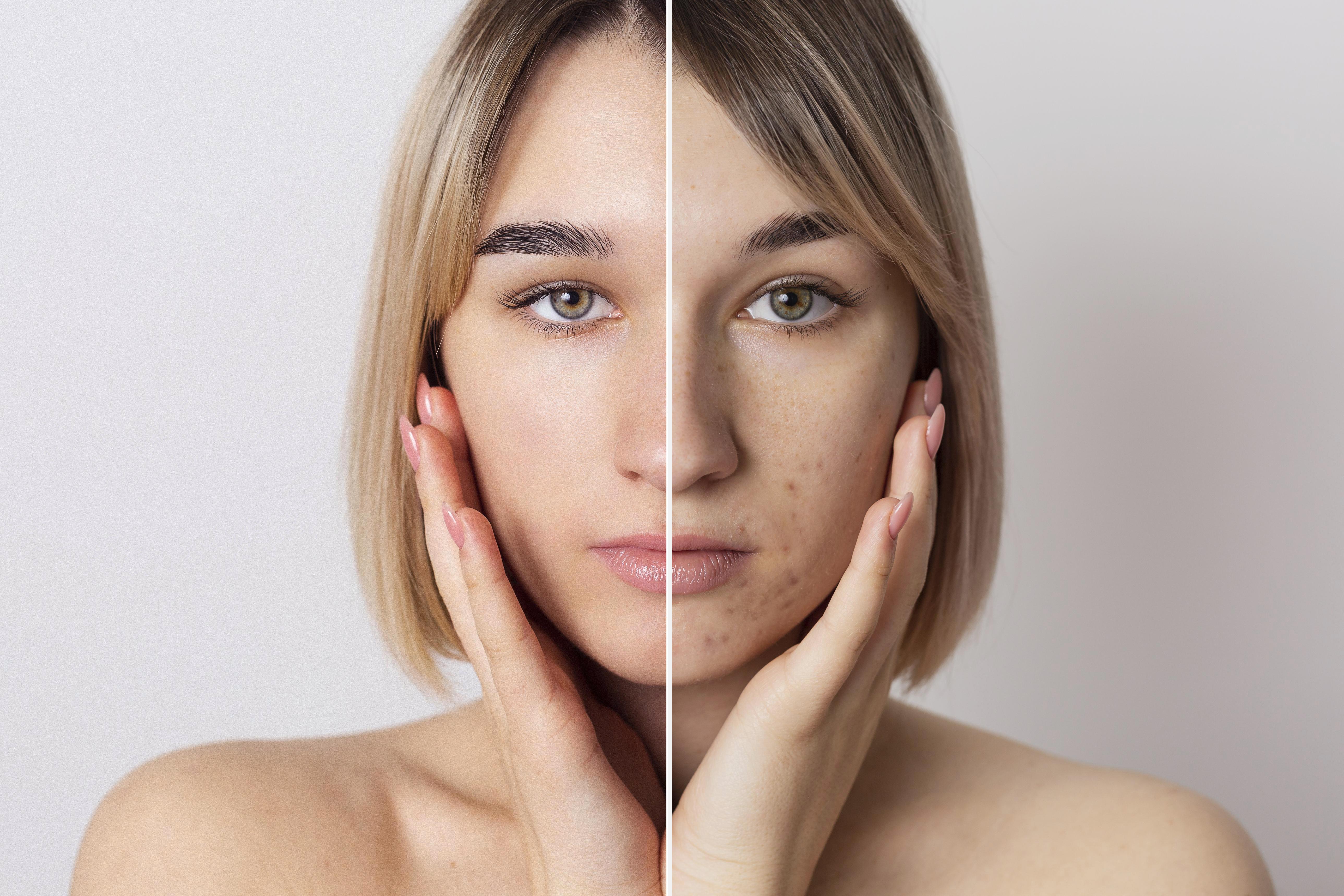 Dry skin is a seasonal skin problem. It is usually a harmless problem, but if you don't care appropriately, it can lead to eczema or a deep crack, which allows bacteria and fungi to enter and cause infections.
Cause
Only people who live in cold, windy, or low-humidity environments, or, occasionally, those who are malnourished or don't drink enough water, will experience dry skin.
Symptoms
Age, skin tone, health status, sun exposure, and, most importantly, the environment in which one lives all affect dry skin symptoms. These are–
Skin tightness, itchiness, and looking so dull and rough.
Severe flaking and scaling on the skin
Seen cracks and fine lines
Change skin ranges from reddish to grayish
Treatment
It does not require any of the treatments until it becomes severe. Ask a dermatologist for advice on the best gentle cleansers, allergen-free facial creams, and sunscreen for you.
Prevention
When it appears that your skin has turned dry, take some steps to prevent it-
Stay hydrated so your body's cells and tissues are well hydrated.
Cover your skin as much as possible
Stay away from caffeinated beverages.
Your skin's protective barrier will remain healthy if you moisturize every two to three hours.
4. Ringworm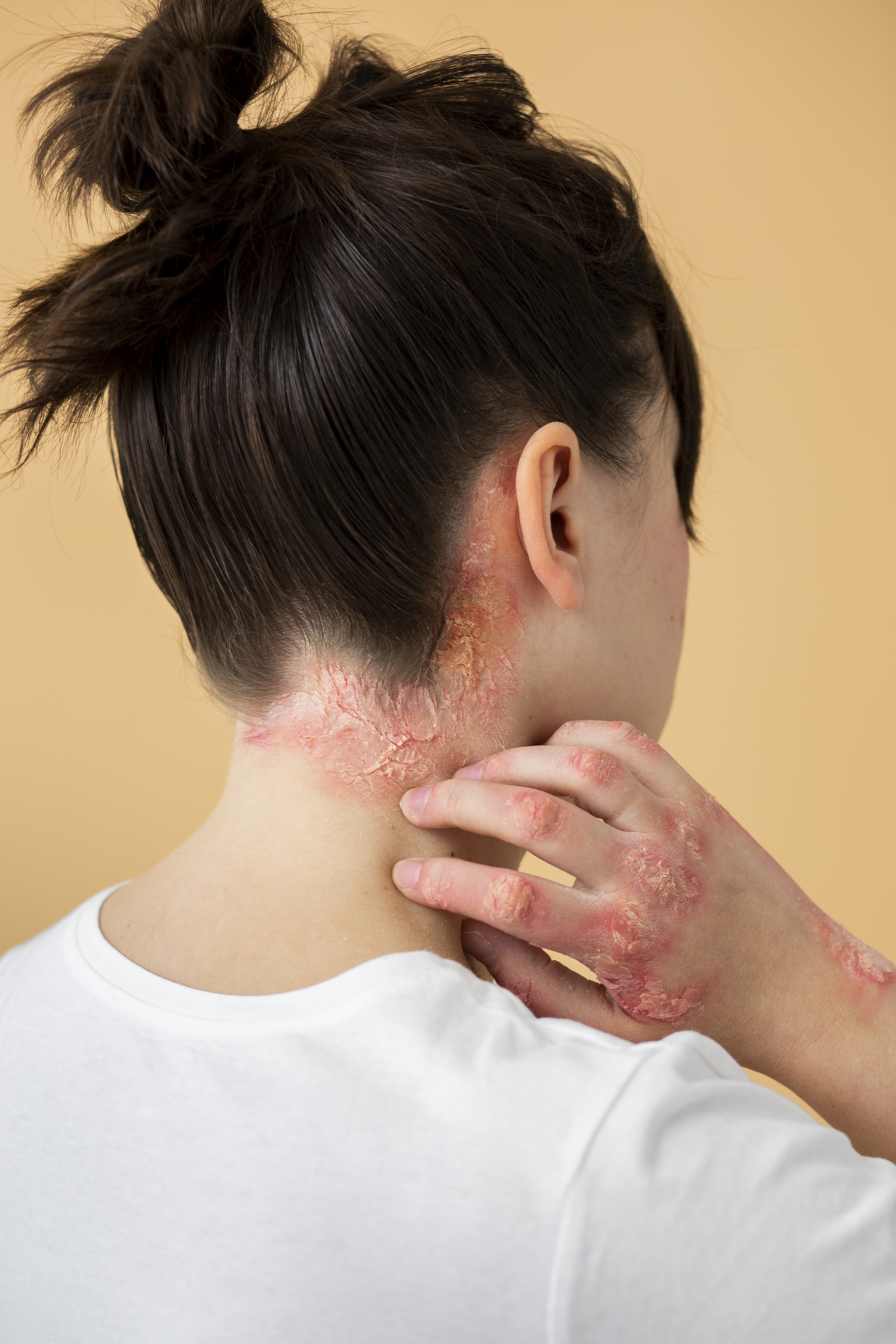 Ringworm is a fungal infection that mostly occurs in the monsoon season. The high humidity and rainfall are the perfect conditions for breeding. Feet, waist, neck, and armpits are some common places you can see visible ringworm signs. Sometimes it can spread to your feet and nails as well.
Cause
Wearing wet clothes is one of the primary causes of ringworm because the fungus thrives in high humidity and mild temperatures.
Symptoms
You can notice a few typical signs, such as-
Itchiness
Scaly ring patches with raised edges
Hair loss
Overlapping blisters in rings
Treatment
If you suspect you have ringworm, see a doctor for a diagnosis and treatment with antifungal cream and oral medication.
Prevention
Below are a few instructions to help prevent ringworm during this monsoon season
Keep your skin clean and dry it thoroughly.
Wear breathable clothes to keep your skin dry and cool.
Avoid skin-to-skin contact with people who have ringworm.
When you get wet, change your clothes and shoes immediately.
I know you can't help yourself, but if you have ringworm, be sure to avoid scratching the affected area of your skin. It might spread to the opposite side of your skin, leaving scars that won't disappear.
5. Insect bites and stings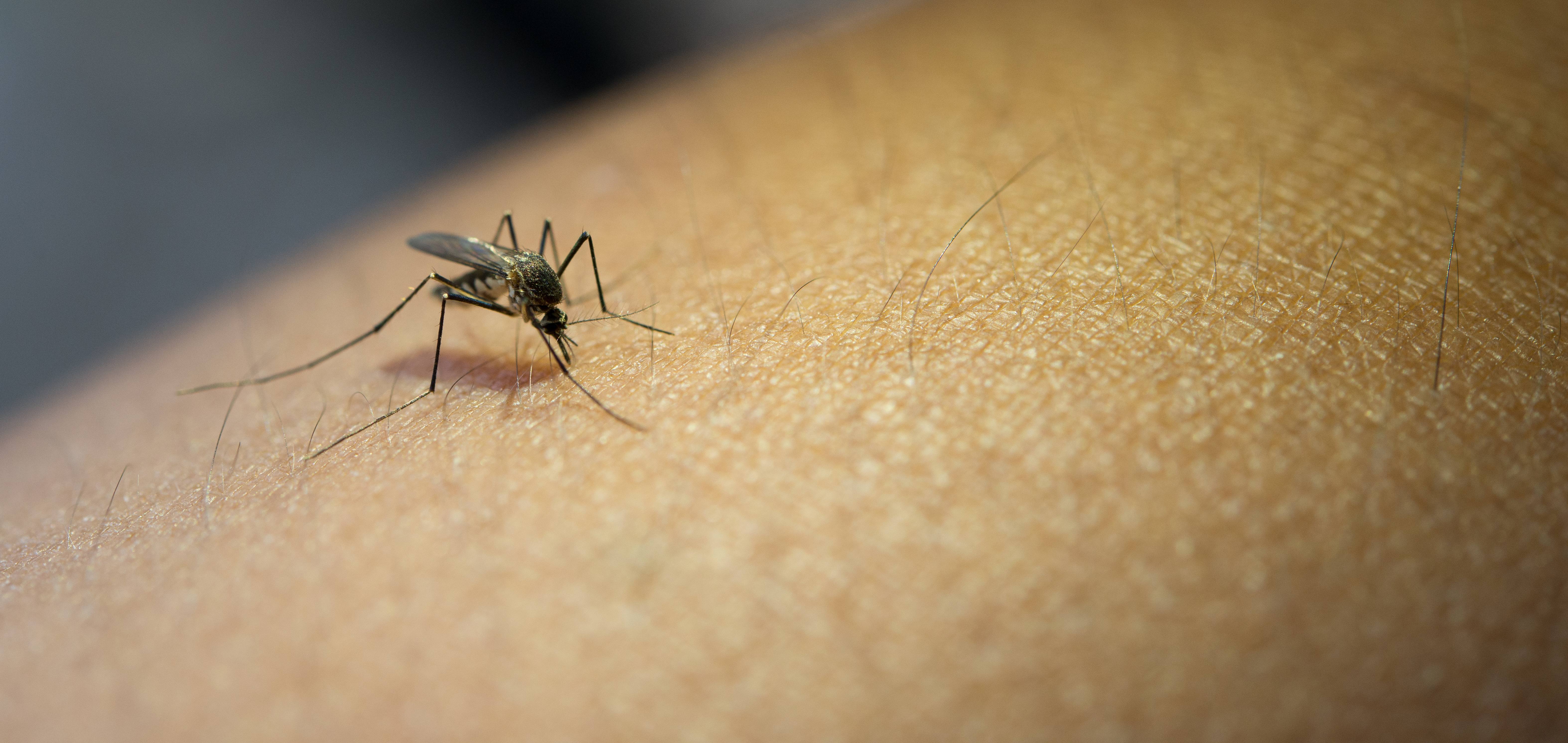 Insects become more active during the monsoon season. Mosquitoes, sandflies, fleas, and bed bugs are more likely to bite or sting people. Most do not cause serious diseases, but some lead to chronic ones.
Cause
Insects require water to reproduce, and rain is an excellent source of that water. Because of the rain, standing water accumulates in places such as flower pots, roadsides, and gutters and helps to reproduce and survive.
For instance, fleas spread diseases, bed bugs cause itchy skin rashes, and bee and wasp stings result in pain, swelling, and redness in the skin. Mosquito bites also cause malaria and other diseases, like flea-borne illnesses.
Symptoms
The symptoms of insect bites and stings vary depending on which insects bite or sting you. However, we've accumulated the most common ones –
Pain, swollen the place where they bit or stung.
Itchiness, skin redness, rashes
Blisters develop occasionally.
Treatment
The treatments for insect bites and stings are also varied. The most efficient treatment, however, is to treat the affected area using warm water and soap, applying ice to reduce swelling, or using painkilling cream and medications. Consult the physician who prescribed the medication based on the types of insects that stung you.
Prevention
Protect yourself from the bite and sting of insects, you must follow the listed instructions, such as- below
Maintain a clutter-free, neat, and clean home.
Seal up the skin's cracks and holes in your home to prevent insects from entering.
Use insect repellent on your exposed skin
Wear long sleeves and pants when spending time outdoors to safeguard yourself.
Throw away your house grabbags on time
Remove any standing water near your home.
Conclusion
The monsoon season is ideal for enjoying the cool breeze after the scorching sun. But this season's rain also brings with it some skin irritants that result in allergies and a number of chronic skin issues.
You can solve it With some precautionary steps without interfering with your enjoyment of monsoon. If you have any of the above-mentioned monsoon skin allergies, don't wait for them to worsen. Act immediately or consult your dermatologist's expert.