ntroduction
The days when most people considered skincare a "women's thing" are long gone. Today, online searches for men's skin care tips are rising consistently. Modern men have embraced the essence of caring for their skin. Whether they want to achieve and maintain a youthful glow or prevent skin problems, skin care is vital to your daily routine.
Taking care of your skin is essential due to the increasingly polluted cities, urbanized lifestyle, and red-eyed deadlines. However, knowing where or how to start can be challenging with many tips and products available today. This blog shares practical skin care tips for men that want to achieve and maintain healthy, glowing skin. Following these tips will help you say goodbye to a tired-looking, dull skin and hello to a confident, refreshed new you. But first, let's understand the basics.
Why do men need Skincare?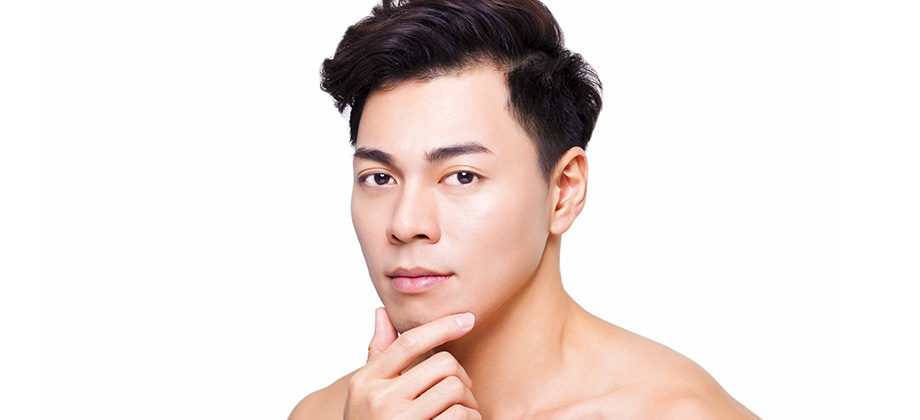 Skin care for men is more than just "looking good." Here's why proper skin care is vital for men:
Skin health: Proper skincare prevents dryness, wrinkles, and acne. Thus, your skin will look good and remain healthy with proper care.
Environmental protection: Your face faces exposure to environmental elements like UV rays, pollution, and harsh weather conditions. You can protect your skin from such harmful environmental elements with proper care.
Boosting confidence: Adhering to an effective skincare regimen can boost your confidence. That's because you'll always feel good about your handsome look.
Skin cancer prevention: Caring for your skin protects it from harmful environmental elements that cause cancer. Thus, following practical skin care tips for men can help you avoid this serious condition.
Aging gracefully: Men can slow their aging process by caring for their skin. For instance, safe anti-aging products can help them maintain a youthful appearance.
Skincare is vital for men of all ages. However, many men need help knowing how to take care of skin because societal conditioning has always associated skincare with femininity.
Before establishing a skincare routine, it's important for everyone, including men, to identify and understand their skin type. Here are the five main types:
Sensitive skin: This type of skin may sting or burn after using certain products.
Normal skin: This type of skin is clear and not sensitive.
Dry skin: This type of skin is often flaky, itchy, or rough.
Oily skin: This type of skin appears shiny and greasy.
Combination skin: This type of skin can be dry in certain areas and oily in others.
By understanding your skin type, you can select the appropriate skincare products and develop a personalized routine that addresses your specific needs.
10 Basic Skincare Tips for Men that Should Followed?
Men face care is vital to maintaining their overall well-being and health. However, men should develop a skincare routine that works for them and addresses their unique needs. Follow these essential men's skin care tips to keep your skin healthy and glowing.
Here are some good skin care routine for men?
Cleansing
Cleansing is among the top skin care tips to keep your skin looking its best longer. When you cleanse your face twice daily, you remove dust, impurities, and dead cells. That way, you maintain healthy, smooth skin. However, choose a gentle, non-irritating cleanser to remove dirt and excess oils from the skin's surface without stripping away the beneficial oils that protect it. Cleansing is also vital because it unclogs the pores, freeing them from bacteria buildup.
Hydrate
Drink plenty of water daily to hydrate your skin. Skin hydration is essential because it helps flush out toxins. Therefore, if you're active, aim for at least eight glasses of water daily or more. Drinking an adequate amount of water maintains the correct skin hydration level, keeping it looking healthy and plump.
Toning
Proper toning is also among the top 10 skin care tips for men. It's among the best men's beauty tips natural approaches. Naturally, the skin is acidic, and toning restores its pH balance. Also, it eliminates impurities from the pores. Nevertheless, men should use non-irritating toners for their skin types to enjoy the maximum benefits.
Face Mask
Face masks can add extra nourishment, hydration, and replenishment to the skin. However, pick a face mask that best suits your needs, whether hydrating, clay, or sheet.
Serum
A facial serum is a formula with a higher concentration that enables it to penetrate deeper into your skin than creams and lotions. It helps brighten, firm, and smooth out wrinkles or fine lines while adding an extra hydration layer.
Massage Your Face
A gentle facial massage stimulates blood circulation, which promotes healthy cell growth while reducing puffiness. You can use a tool that enhances relaxation while massaging your face.
Eye Cream
An eye cream revives the dull under-eye area. This area has delicate and thinner skin. Using a hydrating eye cream reduces the appearance of wrinkles and dark circles.
Careful Shaving & Beard Care
Shaving your beard is also among the top men's face glow tips. Besides helping you look more groomed, caring for and shaving your beard protects your skin from irritation and ingrown hairs. For this task, use warm water, a sharp razor, and quality shaving gel or cream.
Take Vitamins
Any how to care skin regimen will be complete only if it mentions your diet. Taking vitamins C, A, and E and Omega-3 fatty acids and selenium promotes healthy skin.
Steam Your Face
Steaming your face deep cleanses the pores while boosting circulation. You can add herbs like chamomile or lavender to steam your face for 10 minutes, draping a towel over your head.
Moisturizer
Moisturizing the skin hydrates and protects it from the environment and harsh weather. Nevertheless, choose a suitable moisturizer for your skin type.
Spot Treatment
You must know this trick if you're familiar with skin care for boys. It works for young men who face occasional breakouts. Spot treatment involves using an over-the-counter product with salicylic acid or benzoyl peroxide on the affected area. It eliminates bacteria and inflammation.
Use Sunscreen
Wearing sunscreen protects the skin from harmful UV rays that cause premature aging. However, men should ensure their sunscreen blocks UVB and UVA rays and apply it correctly before stepping out.
Scrubbing
Scrubbing your face with a gentle exfoliator removes the dead skin cells, dirt, and oil that may clog your pores. However, use a light exfoliator because scrubbing your face too hard can irritate it.
Drink Lemon Water
As a vitamin C source, lemon boosts collagen production while brightening the skin. Therefore, drink warm lemon water daily or add fresh lemon juice to green tea to add antioxidants, which also help the skin.
Conclusion
Most men are busy, but caring for their skin can be straightforward and less time-consuming. Skin care for men can take only a few minutes. Follow these skincare tips, and you'll soon be on the path to healthier, younger-looking skin.