TestoBoost max is an outstanding testosterone booster supplement that will improve your well-being and athletic ability. It is made from organic components that optimise testosterone levels, promoting the development of muscles and stamina. These boost pills stimulate the production of hormones in the body.
TestoBoost assures you to be a reliable ally. TestoBoost increases testosterone benefits for you. It is your key to discovering all of your abilities and provides the advantages of increased power, mental sharpness, and as a whole, health.
Testosterone is a natural hormone produced inside the body of both men as well as women. In men, testosterone is produced in testicles. In women, it is produced in ovaries albeit in very low quantities. This hormone is released into the blood and absorbed during vascular circulation. Of the two genders, men have much higher levels of this hormone.
What are Testosterone?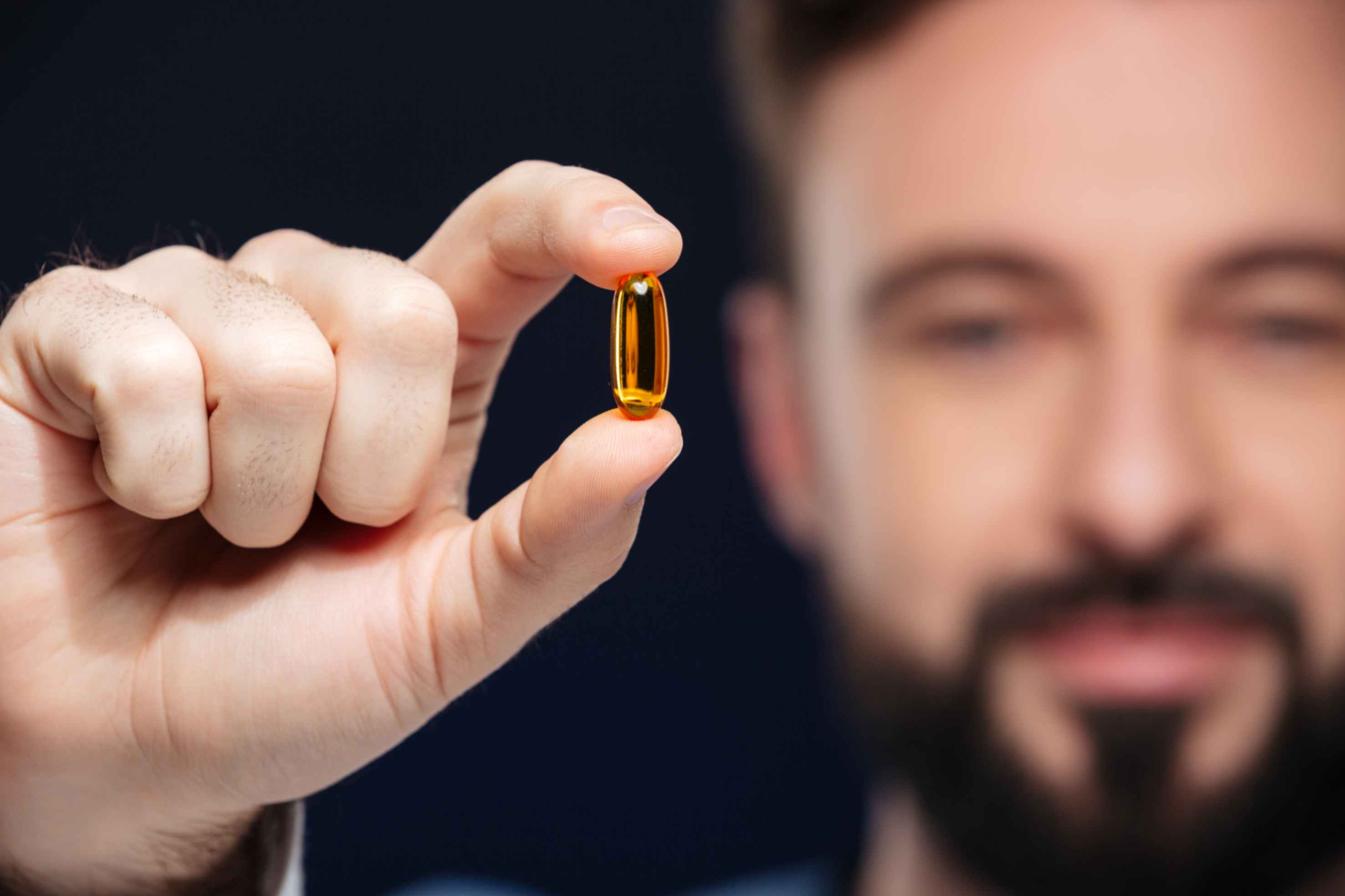 Testosterone boosters are vitamins that raise the human body's testosterone scales. They generally involve natural ingredients such as herbs and nutrients to boost the creation of hormones. There are many benefits of increased testosterone levels. While people can experience increased muscle mass and energy benefits, medical proof to support their efficacy is limited. Even with these pills, there are many benefits of testosterone for men. You should consult your doctor before taking these.
Testosterone is popularly known as the 'male hormone' as it is essential to the development of muscle strength, bone mass, and masculine characteristics including libido, deepening of the voice, and facial hair. It is also linked to the production of sperms and red blood cells. With age, testosterone levels in males start to dip. After the age of 30 years, testosterone levels drop by 2% to 4% per year. These dipping levels show up as weight gain, fat accumulation, muscle loss, bone thinning, fatigue, and low sex drive, etc.
A quality testosterone booster supplement can help raise falling levels of testosterone hormone by supporting higher absorption of this hormone. This may further show up as positive results in terms of enhanced workout stamina, boosted muscle building, increased muscle recovery time, faster fat burn, and increased libido.
Testosterone affects various aspects of the human body, including:
Muscle Mass
Bone Density
Growth and Distribution of hair
Sexual desire, also known as Libido
Health of Female Reproductive Tissues
Testicle and Penis growth in men
What are the benefits of Testoboost capsules?
Consumption of WOW Life Science Testoboost may help bring the following benefits:
Increased workout stamina
More lean muscle building
Reduced post-workout recovery time
Faster fat burn for weight management
Increased sex drive
Although testosterone replacement can help relieve the symptoms of hypogonadism, it may not have the same effect on people whose testosterone levels are naturally low.
Why it is Important to take Testoboost supplement?
WOW Life Science Testoboost has been formulated to help boost testosterone levels in the body by increasing blood circulation and absorption of available testosterone hormone, which in turn may help with increasing stamina, endurance, and muscle recovery; while reducing fatigue.
Its non-steroidal formulation is made up of 6 acclaimed herbs that are traditionally valued and clinically validated. Testoboost brings the benefits in a convenient easy-to-consume capsule form.
How to use Testoboost Capsules?
Take 1 capsule in the morning, 1 in the evening with water at mealtimes, or as directed by your healthcare professional. For best results, take at least 90 days at a stretch.
As always with starting any supplement, you should first consult your healthcare professional.
Side Effects of Using Testoboost Capules
Excessive consumption of testosterone boosting supplements by men may result in sleep disorders, enlarged breasts, and acne flare-ups
Best Testoboost Capsules in India In 2023
WOW Life Science Testoboost Capsules have been formulated to help increase blood flow which then facilitates higher absorption of testosterone. This is a supplement meant only for males and recommended primarily for men with weak muscle strength, weight gain, and reduced workout stamina.
Buy WOW Testoboost has been formulated as a blend of 6 herbs – Tribulus terresteris, Mucuna pruriens, Withania somnifera, Cordyceps sinensis, Shatavari&Tinosporia cordifolia. Each of these is traditionally acclaimed and clinically validated for boosting male strength. Each bottle contains 60 capsules i.e. sufficient for one month. Every capsule contains an optimized 550 mg blend of these six herbs of the finest quality.
Let's know more about WOW Life Science Testoboost's ingredients.
Key Ingredients
Tribulus Terrestris (also known as Gokasharu or Caltrop or Puncture Vine)
Clinically proven herbal testosterone booster used in Indian and Chinese medicine. Helps increase circulating testosterone to raise athletic performance, reduce male weakness, balance blood glucose, boost metabolism and burn excess body fat.
Mucuna pruriens (also known as Velvet Bean or Kaunch)
Used in India for thousands of years as a male tonic, it contains natural L-Dopa that converts into dopamine in the body to stimulate testosterone synthesis. It helps boost muscle building and male characteristics.
Withania somnifera (Also known as Ashwagandha or Indian Ginseng)
A clinically proven adaptogen and rejuvenator traditionally famous as 'the giver of a stallion's strength'! It helps boost energy levels, nullify oxidative stress, reduce inflammation and promote male sexual function.
Cordyceps sinensis (Also known as Caterpillar Fungus)
Acclaimed energy enhancer in Chinese and Tibetan traditional medicines, it helps stimulates testosterone production to boost muscle mass, improves aerobic capacity and increase athletic performance.
Shatavari Extract (Also known as Asparagus racemosus)
A traditional Indian herb is known for its adaptogenic properties, it helps supports the brain's testosterone secretion function to boosts vitality and vigor. Also, a potent pain reliever that reduces recovery time.
Tinosporia cordifolia (Also known as Moonseed and Giloy)
A vitality-boosting herb that helps accelerate metabolism, stimulate muscle growth and promote fat loss. Imitates anabolic steroidal action without the side effects.
.
The Role of Testosterone in Men's Physical Performance and Muscle Building
Let's read about what do testosterone boosters do in men's bodies.
This supplemental testosterone is essential for men's fitness and muscle growth. The benefits of increasing testosterone levels help build muscles, strengthen bones, and create red blood cells as the primary male sex hormone. Increased testosterone levels are linked to increased strength, resulting in better athletic results. It promotes protein synthesis, which aids in muscle repair and growth following exercise.
Furthermore, increasing testosterone benefits stimulates metabolism, enabling fat loss and preserving lean muscle. While it has numerous advantages, excessive use of synthetic testosterone to improve performance can harm one's health. Natural testosterone levels must be balanced with proper diet, exercise, and rest for ideal fitness.
Is TestoBoost Suitable for Everyone? Exploring its Applicability for Different Age Groups
The first question before using this product is: Does test boost work? How will it help me?
One can feel sceptical before taking testosterone pills, but our TestoBoost, a well-known testosterone booster, raises concerns about its suitability for people of all ages. While it can be helpful for some people, its usefulness varies with age.
Test Booster Max can be taken by people in their forties and fifties who may notice increased energy and libido. However, for older adults, overly testosterone intake may negatively affect their heart health. You'll see the testosterone booster benefits in yourself. As we use all the natural ingredients, there'll be no test boost max side effects.
Combining TestoBoost with Exercise
TestoBoost is a nutritional supplement that claims to increase testosterone levels, which may improve muscle development and athletic abilities. It has beneficial effects on fitness goals when coupled with regular exercise. Higher testosterone levels promote protein synthesis, improving muscle recovery and growth.
The training for strength supplements TestoBoost's potential benefits, maximising its impact on muscle building and overall athletic achievement. It is recommended to consult with your physician before starting this medication.
Understanding Testosterone Decline: When and Why Does It Happen?
Testosterone decrease is a natural aspect of men's ageing, often beginning in their 30s or 40s. This hormone promotes muscular growth, bone density, and sexual desire. Their testes produce less testosterone as men age, resulting in a progressive drop. Poor food, lack of exercise, and chronic stress can all exacerbate this deterioration.
Low testosterone symptoms are fatigue, decreased libido, and mood swings. Regular examinations and good habits can aid in the maintenance of the best level of testosterone and overall wellness.
Conclusion
Testoboost is a 100% herbal and non-steroidal supplement for helping boost blood testosterone levels that may then result in increased workout stamina, faster fat burn, athletic endurance, muscle recovery, and libido. It may also help reduce fatigue.Testosterone is a natural hormone produced inside the body of both men and women. It is also known as the 'male hormone' because it is vital to develop muscle strength and masculine characteristics. Men have much higher levels of testosterone than women do. However, testosterone levels tend to drop with age. After the age of 30, testosterone levels dip by 2%-4% every year. And that leads to fatigue, fat overload, weight gain, muscle loss, decreased facial hair and low libido.
FAQs
1. Why do I need a supplement that boosts testosterone levels?
A quality supplement like WOW Life Science Testoboost can help by supporting higher absorption of this hormone inside the body for increasing workout stamina, boosting lean muscle building, reducing recovery time and accelerating fat burn.
2. What should I look for when choosing a testosterone support dietary supplement?
You should look for a non-steroidal herbal blend of herbs that are clinically proven to support testosterone. Plus, sourcing your supplement from a reputed seller with a proven track record and good reviews from previous buyers also helps zero in on the right brand. Also ensure that it contains no added fillers, binders, flavourings, additives or preservatives. WOW Life Science Testoboost comes from Hindveda, one of Amazon's top sellers, it has a blend of six clinically proven and traditionally valued herbs. It is totally without any added fillers, binders, flavorings, additives or preservatives.
3. How does WOW Life Science Testoboost help my body?
WOW Testoboost's all-natural herbal formulation contains 6 traditionally acclaimed herbs that help enhance blood flow and raise testosterone absorption levels to support muscle strength, endurance, and stamina. Its potent ingredients also cleanse your body of unwanted wastes to help accelerate fat burn and lean muscle building. With WOW Testoboost, you may get all the energy you need to stepup your workouts and performance at the fastest.
4. What are the herbs that go into this supplement?
WOW Life ScienceTestoboost's all-natural, non-steroidal and herbal formulation contains sixtraditionally acclaimed and clinically proven testosterone-boosting herbs. These include Tribulus terresteris, Mucuna pruriens, Withania somnifera, Cordyceps sinensis and Shatavari. All these are potent herbs given high status in Ayurveda, Traditional Chinese Medicine & Tibetan medicine for their strength-building goodness that has now been verified by modern scientific research.
5. Can WOW Life Science Testoboost be taken by both men and women?
No, this is a product recommended only for men. Women should not take it.
6. Are there any negative effects of taking this supplement?
WOW Life Science Testoboost is a reasonably safe dietary supplement that's for men only. However, if you are under 18 or on prescription medicines, please consult your healthcare professional before use. Which promise do you want to give to your loved one on this promise day?