Aloe Vera Face Cream - Multi-Vitamin - Light Quick Absorbing - For Normal to Oily Skin - No Parabens, Silicones, Color, Mineral Oil & Synthetic Fragrance - 50 ml
Aloe Vera Face Cream - Multi-Vitamin - Light Quick Absorbing - For Normal to Oily Skin - No Parabens, Silicones, Color, Mineral Oil & Synthetic Fragrance - 50 ml
|
Inclusive of all taxes
Key Features
Aloe vera face cream is formulated with Aloe Vera Extract and Vitamins A, B3, B5, C & E.
It helps to moisturize, nourish and protect dull, tired, aging skin.
Aloe vera face cream nourishes skin from inside that helps with overall skin repair.
Neutralizes skin damage that helps to avoid signs of skin aging.
Aloe vera face cream gives a soft, velvety feel to skin, helping to keep dark spots in check.
It helps to form a protective barrier and improve skin's suppleness.
It is a long-lasting, non-sticky cream that gets absorbed quickly into the skin.
For best results use aloe vera face cream twice a day.
Ingredients
Purified Water, Cetostearyl Alcohol, Glyceryl Monostearate, Caprylic/Capric Triglycerides, Isopropyl Myristate, Shea Butter, Cocoa Butter, Cetearyl Olivate (and) Sorbitan Olivate, Betaine Anhydrous, Glycerin (Vegetable Derived), Polysorbate 20, Sodium PCA, Aloe Vera Extract, Moroccan Argan Oil, Sweet Almond Oil, Jojoba Oil, Niacinamide(Vitamin B3), D Panthenol (Pro-Vitamin B5), Tocopheryl Acetate (Vitamin E), Retinyl Palmitate (Vitamin A), Magnesium Ascorbyl Phosphate (Vitamin C), Sodium Hyaluronate(Hyaluronic Acid), Carbomer, Allantoin, Lemon Essential Oil, Geranium Oil, Phenoxyethanol, Capryloyl Glycine, Undecylenoyl Glycine & Sodium Gluconate.
How To Use
Comes in an airless jar. Dispense a small amount of the aloe vera face cream with a single press of the top. Dot the cream all over your cleansed face and neck. Smooth it on your skin with fingers. Massage using upward stroking motion. Go from inside of your face towards the hairline and from neck to jaw and upwards. Tap your skin with your fingers as the last action to ensure no residue is on the skin surface.
Aloe vera face cream gives your skin its daily dose of anti-aging nutrition. It helps to improve skin texture and appearance by enhancing cell renewal process. It delivers an exfoliating action to remove dead skin cells. Its antioxidant properties support in neutralizing skin-damaging free radicals and protecting against skin aging. This emollient-rich cream improves skin's texture and appearance making it supple and smooth to the touch. It is a soothing, hydrating and moisturizing face cream is packed with skin-reviving strength of Vitamins A, B3, B5, C and E along with Aloe Vera Extract for protection against dryness and skin irritations. Daily use will ensure your skin is hydrated and nourished.

WOW Skin Science aloe vera face cream contains essential fatty acid rich shea and cocoa butters that support skin's natural sebum layer, improving skin texture. Argan, jojoba and almond oils rich in vitamins A and E help in skin renewal process and moisturization. Aloe vera face cream also has plant-derived hyaluronic acid that holds up to 1000 times its weight in water to keep your skin super hydrated and supple.

Help brighten your complexion and restore skin's natural suppleness with WOW Skin Science Aloe vera face cream. It also supports the collagen structure of the skin which improves skin texture and appearance. Works beautifully on all skin types. Aloe vera, vitamin A, B, C and E, shea and cocoa butters, nourishing oils and hyaluronic acid in the product help to fade pigmentation, fight signs of aging brought on by free radicals, hydrate and nourish skin.
---
Benefits of Aloe Vera Face cream
Aloe vera face cream is a long-lasting, non-sticky cream that gets absorbed quickly into the skin.
---
Vitamins A & C help to exfoliate dead skin layer helping the skin renewal process and prevent excess melanin production.
Aloe vera face cream helps to keep skin moisturized and supple.
---
It contains has no parabens, sulphate, color or silicones.
---
WHY YOU WOULD LOVE OUR ALOE VERA FACE CREAM
Aloe Vera Face Cream
Helps to restore health to dull, tired skin
---
By delivering deep hydration, and benefits of aloe vera and vitamin A, B, C & E, this cream helps to improve skin's moisture mantle and protect from environmental damage, revive aging skin.
Aloe Vera Face Cream
Helps to keep skin moisturized and supple
---
Aloe vera face cream delivers essential nutrients to the skin and the essential fatty acids to maintain the natural lipid barrier to keep skin soft and supple.
Aloe Vera Face Cream
Made without harsh additives
---
Contains no parabens, sulphate, color or silicones and helps to deliver maximum benefit.
---
KEY INGREDIENTS of WOW Skin Science Aloe Vera face cream
---
YOU CAN BUY OUR ALOE VERA FACE CREAM AT BEST PRICE FROM
---
Explore the entire range of Face Cream available on BuyWOW. You can browse through the complete List of Aloe Vera Products.
Shop Other WOW Skin Science Face Cream:
Customer Reviews
Write a Review
Ask a Question
05/11/2021
Ganesh V.

India
Feedback
It is very nice product. I love it
05/09/2021
anita c.

India
05/08/2021
Bikramjeet

India
Nice cream
It's amazing so soothing
05/08/2021
Bikramjeet

India
Nice cream
It's really amazing
04/17/2021
Sonu

India
Loved It
Had a great experience with wow
03/18/2021
sualeha r.

India
Please refund
My experience with you is very bad I've not received my order not my refund you guys not even respond I am sick of it
02/06/2021
Rinki D.

India
Makes skin velvety soft & supple
Very nice product for 24 hr. moisturization. Makes skin really velvety soft, nourished & supple.
01/22/2021
Monika S.

India
Excellent
Wonderful cream
12/31/2020
Sangeeta R.

India
Love This
Best ever Face cream
11/13/2020
Faizan K.

India
09/18/2020
Seema

India
08/31/2020
Sangeeta R.

India
Awesome
Love this multivitamin cream... Nice fragrance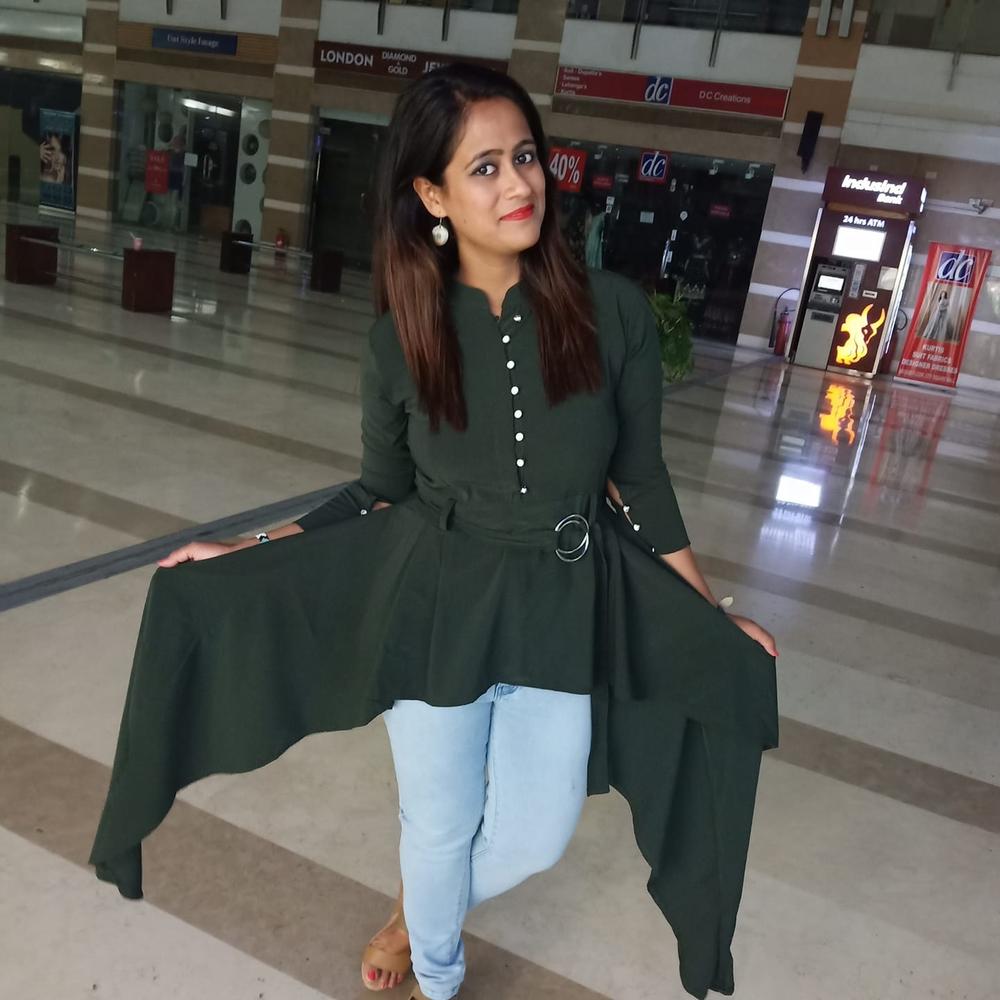 PJ
08/18/2020
Parul J.

India
I m using many products of wow and ther r actually wow in using.The brand name perfectly suits.
08/17/2020
Shaloo J.

India
Alone vera multivitamin cream
Superb, really love the product. Face cleared up and skin felt soft and supple.
08/06/2020
Yashwi A.

India
07/25/2020
Shubarna C.

India
AWESOME PRODUCT!!
Very efficient to use and very effective on skin.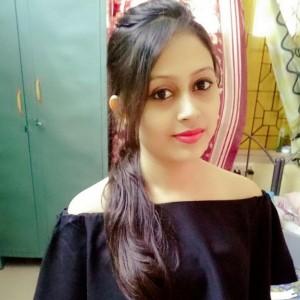 DC
07/21/2020
Debarati C.

India
Nice one
I love certain products from Wow Skin Science and this one is definitely one of them. It suits combination sensitive skin and gives the skin a smooth glowing look. In one week, the texture improves a lot. Hydrates the skin well.
07/16/2020
Shruthi.n

India
Loved it
I m having oily and acne skin...tried so many moisturizer...nothing worked for me......this is a very very good non oily cream with ingredients to cure scars and pigmentation..I m loving it..
06/13/2020
Ankit

India
Best face cream
I love this face cream.
Hi Ankit! Thank you so much for your wonderful review! To see your expectations being met with our product makes us very happy. We count ourselves lucky for customers like you  Cheers!!