WOW Life Science Glutathione with Milk Thistle Extract 500 mg - 30 Vegetarian Capsules
|
Inclusive of all taxes
Earn Pro Point Worth
₹34.95
Launch
customers are viewing this product
WOW Life Science Glutathione Supplement is ideal for improving your overall health. Glutathione is an antioxidant produced in body cells. It prevents oxidative stress and neutralizes free radicals. It detoxifies the body for clearer complexion and liver health. Our Glutathione supplement contains Milk Thistle extract and Alpha Lipoic Acid to boost its levels in the body.
---
FORMULATED TO KEEP BODY HEALTHY AND PROTECT FROM SERIOUS DISEASES
Helps Prevent oxidative stress in the body
---
Helps protect liver
Helps in weight management
---
Contributes to better blood circulation
---
GLUTATHIONE TO IMPROVE IMMUNITY & BOOST HEALTH
Antioxidant Glutathione is made of 3 amino acids like glutamine, glycine, and cysteine.
Helps improve immunity and detoxifies the body.
It is natural, vegetarian, gluten-free and stearate free.
---
Key Ingredients
---
Customer Reviews
Filter Reviews:
results
skin
glutathione capsules
selfie
blemish
coffee bean capsules
health
breakfast
form
Things
Anita A.

India
02/06/2021
Wow products are really WOWWWW
Onion Hair Oil is superb. Its all hait oils are very good , authentic without use of chemicals so harmless for hair and skin.
Mahek N.

India
10/29/2020
"Awsm results!!!"
Well, it had been a great experience while using the glutathione capsules by wow since I gave me amazing results in a very candid period of time ♥
Pratibha S.

India
10/27/2020
Awesome results never expected this transformation
I have paired it with anti blemish care serum and the reuslts are literally shocking ,i have melasma from last six years and from last year it started incresing .i tried lot many things but nothing worked on me but when i started wow glutarhione it work wonders in just one week .now i love to take selfie,thank you wow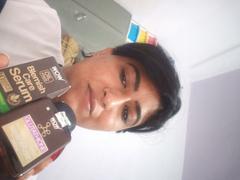 Twinkle

India
06/19/2020
Glutathione Is A Must!
I had been looking for this product since very long! I came across this in form of capsules with WOW and I've been using it for a month and about to reorder. It is amazing. If you pair it with the coffee bean capsules, consume before breakfast, it shows great results on your digestive health and skin!