WOW Skin Science Anti Acne Face Serum - Natural Neem Leaf Oil, Tea Tree Oil, Caviar Lime Fruit Extract - Spot Therapy - No Parabens, Silicones & Fragrance - 30 ml
Roll over or click image to zoom in
WOW Skin Science Anti Acne Face Serum - Natural Neem Leaf Oil, Tea Tree Oil, Caviar Lime Fruit Extract - Spot Therapy - No Parabens, Silicones & Fragrance - 30 ml
|
Earn Pro Point Worth
₹29.95
Join Now
customers are viewing this product
Help your skin fight acne flare-up and be radiant with WOW Skin Science Anti Acne Face Serum. This high-active, concentrated serum delivers the benefits of Neem Leaf Oil an antioxidant that purifies and protects skin; Tea Tree Oil that balances sebum; Caviar Lime Fruit Extract an AHA that exfoliates and brightens skin; Dextran (and) Tripeptide-1, skin renewing actives that stimulate collagen and improve skin elasticity.
---
Formulated to help clear and purify acne-prone skin.
It supports skin's collagen and elastin structure and improves skin texture.
---
The serum delivers the natural actives into the skin and helps to enhance appearance.
Neutralizes skin damage that helps to avoid patchy skin tone and acne scars.
---
Evens out complexion and minimizes acne related pigmentation.
---
WHY YOU WOULD LOVE THIS FACE SERUM
Helps to improve skin texture and appearance
---
Peptides in the serum support skin's natural renewal process and smoothens scar and acne pits.
Helps to restore radiance to oily acne-prone skin
---
Caviar lime fruit extract help to exfoliate dead skin layer and reveal fresh, new radiant skin
Helps to balance and purify skin
---
Neem oil protects skin and tea tree oil helps to reduce excess sebum and minimize pores.
---
Key Ingredients
---
HOW TO USE WOW SKIN SCIENCE ANTI ACNE FACE SERUM
STEP 1
Use very little of this serum-concentrate on the target area. Dispense a small amount of the serum on to your fingertips.
STEP 2
Dot the serum on the acne prone areas on the skin. Gently press it on to the areas. Dab lightly to allow the serum to get soaked into the skin.
STEP 3

Repeat for every spot/acne scar. Do not apply all over your skin. Use twice daily under your anti-acne/ oil-free moisturizer.
Customer Reviews
Filter Reviews:
skin
results
experience
acne
pimples
spots
magic
serum
women
Pooja P.
India
09/19/2020
Best Skin care / health products for oily skin types
i have been using the products from the past 4 weeks and the experience of my skin and hair being nourished and show results is amazing .....you can feel the difference . also the health products ive purchased have helped me lose weight and provide great amount of energy for the daily activities . after 30 women have different challenges and wow just helps you through out the journey ....great work guys ....love all the products ive purchased so far and ive recommended it to all my friends and family .....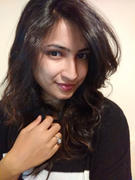 Seema
India
Seema
India
Ananya S.
India
SUCHITRA M.
India
09/08/2020
A great experience
Best serum I found in market till date, every monthi used to have acne breakout which used to leave behind dark spots. To remove the spots it used to take me a month time. And then again fresh acne would appear. So the cycle would keep repeating itself.! Until last month when I started using wow acne serum. Due to it I didn't get any acne on my dry skin at all. And my spots also are getting a shade lighter. Would definitely recommend for dry skin