Ginger Hair Oil for Dandruff Care - for All Hair Types - Non-Sticky & Non-Greasy Hair Oil - No Mineral Oil, Silicones, Synthetic Fragrance - 200 ml

Ginger hair oil care for your sluggish, dandruff-prone scalp and limp, greasy hair. This all-natural hair oil delivers the nutrients directly to your roots and protect the weak strands with its conditioning effect. It is infused with the goodness of ginger, rosemary, tea tree and lemon oils. These potent actives are blended with hair-nourishing, cold-pressed oils rich in omega fatty acids, vitamin E, minerals and antioxidants. It helps to condition dry scalp, nourish the roots. Ginger hair oil help to revitalize and stimulate scalp, reduce irritation and itchiness, keep dandruff in check, remove dullness and give a glossy softness to the strands.

WOW Skin Science Ginger hair oil is a lightweight oil that gets easily absorbed into the scalp. Ideal for those with greasy hair and scalp. Results may vary depending on usage and condition of your hair. Our ginger hair oil contains vitamins B3, B6 & C, zinc and iron that have repairing and stimulating effect on the roots. Rosemary Oil is a rich source of B vitamins, vitamins A & C and essential minerals that help to rejuvenate scalp and hair strengthening the strands. Tea Tree Oil has rejuvenation properties. Lemon essential oil, another potent source of vitamin C, that clarifies scalp and reduces irritation and itchiness. The natural cold-pressed oils include extra virgin olive oil, sweet almond oil, Moroccan argan oil, castor oil and coconut oil. Extra Virgin Olive Oil has antioxidants and vitamins A, D & E that neutralize free radicals, protects, nourishes and hydrates hair. Sweet Almond Oil is rich in vitamins A, B1, B6 and E, and it helps to repair hair, moisturise the roots and strands and protect them from UV rays. Moroccan Argan Oil contains vitamin E and fatty acids that nourish and moisturize hair, boosts shine and improve texture. Coconut Oil has healthy medium chain fatty acids that help to repair and replenish moisture to hair and soothe irritation.
You Can Buy Our Ginger Hair Oil At Best Price From : Amazon, Flipkart, Nykaa, Purplle
---
Benefits of Ginger Hair Oil
A lightweight, non-greasy hair oil for greasy, dandruff-prone scalp and hair.
---
Ginger hair oil for stimulating the roots and improve blood circulation
It helps to protect strands from damage and restore healthy shine.
---
It is free of sulphate, parabens and silicones.
---
WHY YOU WOULD LOVE OUR GINGER HAIR OIL
Ginger Hair Oil
Helps to stimulate scalp and keep dandruff in check
---
Ginger hair oil unique blend of ginger, rosemary, tea tree and lemon oil, revives greasy, sluggish scalp, improves circulation to the roots.
Ginger Hair Oil
Helps to reduce itchiness and revive limp strands
---
Vitamin E and omega 3 fatty acid enriched oil keeps strands and scalp moisturized and minimizes scalp irritation.
Ginger Hair Oil
Complete care for your dandruff-prone, greasy hair
---
Regular use ensures clean, dandruff-free scalp and hair. Intensive hair care that suits all scalp and hair types.
KEY INGREDIENTS OF WOW SKIN SCIENCE GINGER HAIR OIL
Ginger Oil - Contains vitamins B3, B6 & C, zinc and iron that have repairing and stimulating effect on the roots and strengthen the strands.
Rosemary Oil - Has B vitamins, vitamins A &C and essential minerals that help to rejuvenate scalp and boost gloss and shine.
Tea Tree Oil - Has phytochemicals that control excess sebum production, soothe irritation and control dandruff.
Lemon Oil - Rich in vitamin C, fatty acids and minerals, these help to purify skin, reduce excess sebum and stimulate collagen production.
---
Explore the entire range of Hair Oil available on BuyWOW.
Shop Other WOW Skin Science Hair Oil:
Shop Other Related Products:
---
Manufacturing Information
Manufactured by : Kapco International Limited, Plot No 10-11, Sector 3, Parwanoo, Himachal Pradesh 173220, India
Country of Origin : India
Marketed By : Body Cupid Pvt Ltd. #51, IndiQube Penta, 5th Floor, Richmond Road, Bengaluru 560025, Karnataka - India.
*As our products are made with natural ingredients and made in small batches, there may be slight variations in their color and fragrance.
Customer Reviews
Write a Review
Ask a Question
08/24/2021
Dhruv

India
03/19/2021
Afrah A.

India
Waiting !!!
How much longer do I have to wait?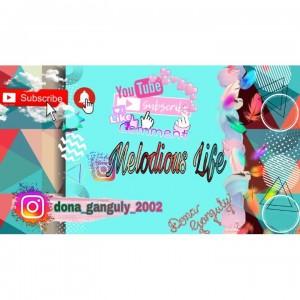 DG
02/05/2021
Dona G.

India
WOW
This is absolutely amazing
Hey Dona! Thank you so much for taking the time to share your experience Cheers! -sh
This site requires cookies in order to provide all of its functionality.