Ubtan Foaming Face Wash with Built-In Face Brush for Deep Cleansing - No Parabens, Sulphate, Silicones & Color - 100 ml + 50 ml = 150 ml
Ubtan Foaming Face Wash with Built-In Face Brush for Deep Cleansing - No Parabens, Sulphate, Silicones & Color - 100 ml + 50 ml = 150 ml
|
Inclusive of all taxes
Key Features
Ubtan Foaming Face Wash helps to deep cleanse the skin and refresh skin.
It Helps to lighten tan and even out patchy complexion.
It Helps to restore skin's natural radiance and suppleness.
It Helps in protecting skin from environmental damage.
Ubtan Foaming Face Wash has a soothing, subtle scent that calms the senses.
The Ubtan Foaming Face Wash bottle comes with built-in face brush for gentle exfoliation.
Ingredients
Purified Water, Cocamidopropyl Betaine, Sodium Lauroyl Sarcosinate, Disodium Cocoamphodiacetate, Glycerin (Vegetable Derived), Chickpea Flour (Besan), Turmeric Extract, Rose Water, Saffron Extract, Almond Extract, Sandalwood Oil, D Panthenol (Pro-Vitamin B5), Sodium PCA, Tocopheryl Acetate (Vitamin E), Phenoxyethanol (and) Ethylhexylglycerin, Chlorophenesin, Fragrance & Disodium EDTA.
How To Use
Splash some water on the face and neck. Pump out a little amount of the face wash and apply all over your face and neck. Use the built-in brush in a circular motion on your face and neck to remove dirt. Move from the base of your neck to the jawline and then upwards to the cheeks, nose, and forehead. Massage for 2 minutes, and then rinse thoroughly with plain water. Follow with a moisturizer.
Brighten your tanned skin, and deep cleanse your dull skin with WOW Skin Science Ubtan Foaming Face Wash with Built-in Face Brush. It is a skin-reviving face wash that helps to refresh tanned, tired skin by gently removing the layer of dead skin. The face wash comes with a built-in face brush with gentle silicone bristles to help give your face deep cleansing on surface and clears out the pores. It helps to lighten tan and even out the complexion, improve skin tone and hydration levels in the skin. It is infused with chickpea flour, turmeric, saffron, almond powder, rose water, and sandalwood oil that help to improve your skin's texture and appearance by protecting it from environmental damage. Chickpea flour helps to repair damaged skin and make it velvety smooth. Almond powder helps to nourish skin and neutralize skin-damaging free radicals responsible for dullness, age spots, and wrinkles. Saffron and turmeric help reduce dark spots and even out skin tone. Sandalwood oil and rose water oils help even out complexion and restore skin's radiance.
---
Benefits Of Ubtan Foaming Face Wash
Chickpea flour is rich in zinc which helps remove dead skin layers and fine hair from the face and body.
Almond powder is rich in vitamin E and antioxidants that help to neutralize free radicals to protect skin against damage and premature aging.
Turmeric and saffron have skin-brightening and repairing properties that help to remove tan, even out complexion, and calm irritated skin.
Rose water and sandalwood in the face wash help to keep the skin soft, supple and moisturized as it supports skin's collagen structure.
---
Cleanses Deeply, Enhances Radiance And Helps Evens Out Complexion
Helps to remove dead skin layer and smoothen skin
The soft, pliable bristles of the face brush supports deep cleansing of the skin. It helps to slough off dead skin layer and actives Helps repair and restore damaged skin.
Helps to even out skin tone and brighten complexion
The wash has powerful antioxidants, UV protectors and melanin blockers that keep excess melanin in check and boost skin radiance. It helps to reduce spots and patchy skin tone.
Helps to prep skin for better hydration
This foaming face wash with built-in brush helps to clear away dirt and pollutants from the skin, which helps the skin to absorb beneficial actives from moisturizers better.
---
Key Ingredients Of Wow Skin Science Ubtan Foaming Face Wash
---
YOU CAN BUY OUR UBTAN FOAMING FACE WASH WITH BUILT-IN FACE BRUSH AT BEST PRICE FROM
---
Explore the entire range of Face Wash available on BuyWOW. You can browse through the complete List of Ubtan Products.
Shop Other WOW Skin Science Face Wash:
Shop Other Related Products:
Customer Reviews
Write a Review
Ask a Question
05/28/2021
Sudipta S.

India
WOW
I am slowly trying to move away from chemicals and leaning more towards organic or natural lifestyle. I was looking for such a face wash and came across this product and read rave reviews about it. I ordered it to see if it suited my skin. I chose the one with the silicon brush. The bristles are soft and not tough on the skin. I used it once and felt a difference. I am not the one to be easily impressed, but this one was really bang on. I REALLY like the facewash. The post wash aroma lingers for some time. I have an oily skin and I felt like my face was actually clean after a long time. I would recommend it to friends and family.
05/19/2021
LUCKY P.

India
Good product,,
Very good experience..
05/12/2021
Shuchi G.

India
05/11/2021
Bhanu D.

India
Effective and true!
Loving the product. It actually takes off all the dead skin and pores. The brushes are soft and the overall usage is very convinient. I'd definitely recommend this! And the natural ingredients are just everything !!
04/29/2021
MonilPatel

India
Excellent
This facewash is I gifted my sister and she is very happy after use these
Hey Monil! Thanks a lot We are grateful to have you Have an amazing day -sh
04/23/2021
Yash K.

India
Great Product
Really good product best results and mesmerizing fragrance
04/23/2021
Yash K.

India
Face Wash
Really nice product very mesmerizing fragrance and best results
04/20/2021
FIROZ J.

India
Verry nice products
Verry nice products and services
04/20/2021
Bini

India
First Purchase
Packaging is gud. Received on time. Happy with the product received.
04/17/2021
Sulabhi J.

India
Great Product
Loved the product
04/15/2021
Ganpat M.

India
Best facewash
Overall experience very good...I m very satisfied this product Love this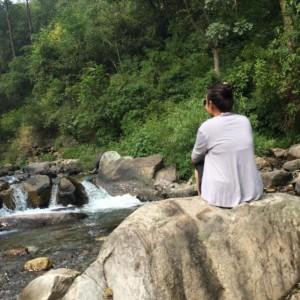 NR
04/14/2021
Neha R.

India
Worth a try
Really good. The silicon brush is very soft and really cleans the skin thoroughly. Plus foam facewash reduces any wastage or spillage. Must try. Thank WOW.
04/04/2021
Shubhangi K.

India
Just Wow
It has been a WOW experience!!
03/29/2021
Shaikh R.

India
Woo hoo wow products is woooowwww I m definitely want to buy a product like shampoo conditioner serum toner and kids love to use Wow top to tose shampoo all in one...
03/21/2021
TEJAS J.

India
This is good product for your face.
I felt very happy. Nice face wash.
03/21/2021
Kirti C.

India
Soft and Effective
The product is genuinely worth buying... One could go for it if wanna buy a perfect face wash. The face brush is soft and effective Just loved it
03/19/2021
LALIT K.

India
The Best skin products/WOW UBTANFACEWASH
The best skin products off help cleanse and clarify complexion
03/09/2021
Tarun J.

India
Excellent
It is one of the best products so far.. it makes my face refreshed and soft..
03/08/2021
Ishan J.

India
Best product
Best product . Must buy